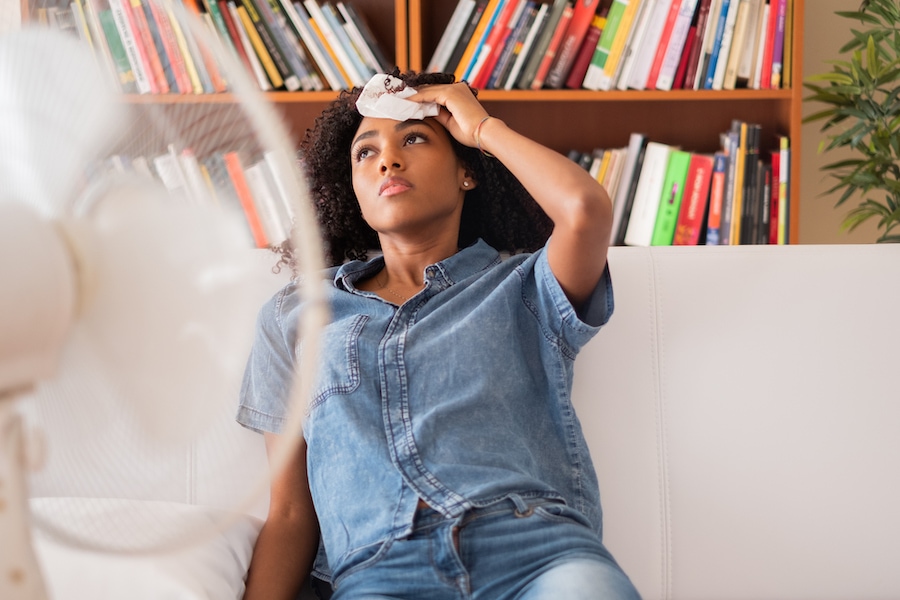 Spring is here in southeast Michigan, and the weather is already heating up. Be sure to schedule a seasonal maintenance visit for your cooling system if you haven't already. That way, you can be confident that your air conditioner (AC) will finish the summer strong. 
Additionally, stock up on filters. We recommend filter replacement at least once every three months. This ensures excellent indoor air quality (IAQ). It also increases efficiency: an AC with a clean filter uses up to 15 percent less energy each month than an AC with a dirty one, according to the U.S. Department of Energy (DOE). 
Why Air Conditioners Fail
How does the Great Dane Heating & Air Conditioning team know that summertime is in full swing? Our Clinton Township office starts receiving tons of AC repair calls. If your cooling system is acting up, we can get it back in working condition in no time.
AC breakdowns can happen for several reasons. Here are five common causes:
1. Clogged Filter
As we mentioned before, a clean air filter is integral for IAQ and efficiency. If you let it become clogged, AC problems are sure to follow. 
A dirty filter stifles airflow, which can cause your equipment to operate longer and harder to cool your Michigan home. This overworks your equipment, which can cause internal components to break.
2. Poor Maintenance
A consistent maintenance schedule is critical to prevent issues with your cooling system. It's why most manufacturers require maintenance as a condition of their warranties.
Your HVAC specialist cleans the condensate drain and lubricates gears during a visit. They will also replace broken parts and check for issues like refrigerant leaks. If you forget to schedule a check-up, your technician misses the chance to correct minor problems before they become costly.
3. Freeze-Ups
When a film of ice or frost forms outside your unit, it's known as a "freeze-up." If this occurs, there's usually something else at play. There may be restricted airflow caused by a dirty filter, dirty evaporator coils, or something blocking your ductwork. Alternately, you may be low on refrigerant. Your Great Dane Heating & Air Conditioning expert will be able to diagnose and treat it. 
4. Refrigerant Leaks
Commonly known by the name brand Freon®, refrigerant is a substance that can quickly move back and forth between liquid and gas. This process extracts heat and humidity from the air inside your home, thus cooling it. If the refrigerant line gets punctured, your AC will no longer be able to cool your home adequately. If you notice a strange smell or temperature issues, call Great Dane Heating & Air Conditioning right away. 
5. Wrong Unit Size
Air conditioners need to be the correct size for your home. Undersized units, in particular, are prone to breaking down––that's because they run continuously, never producing an adequate amount of cooling to reach thermostat temperature. This can cause them to fail prematurely.
Need Expert Service in Metro Detroit? Call Today.
Hot weather can go from pleasant to downright stressful if your AC stops working. You can always count Great Dane Heating & Air Conditioning to maintain all your HVAC equipment. Call our Clinton Township, MI, office at 586-790-2604 or request service online.