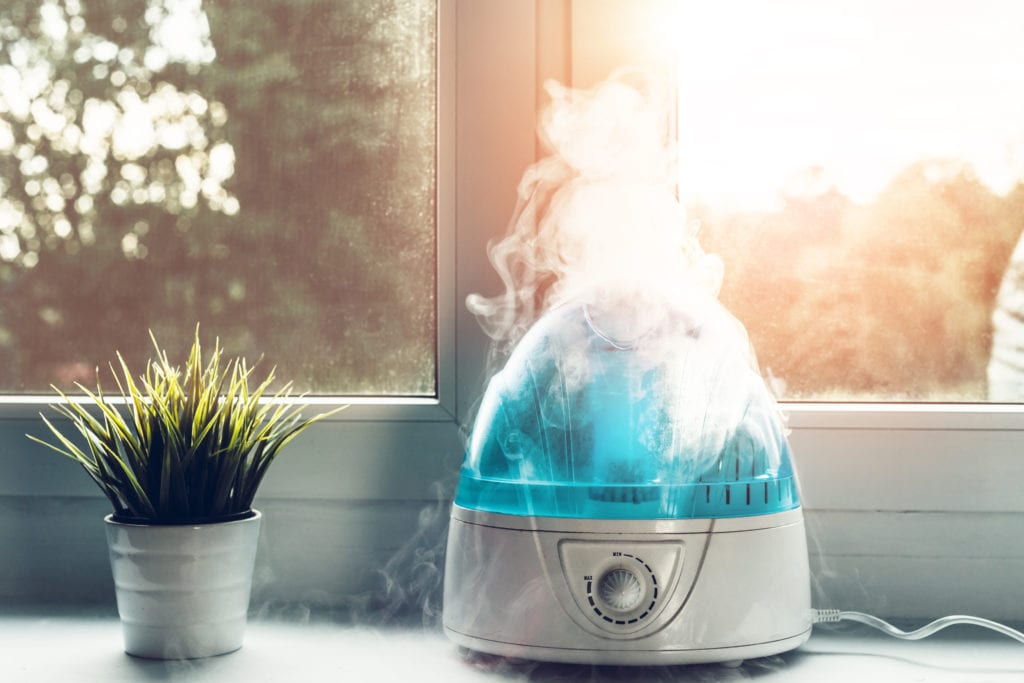 5 Reasons to Use a Humidifier
Ask any Michigander: the winters are tough. Between the icy roads, flu season, and the freezing winds, most people count down the days until spring. The health effects of winter are especially irritating. Colds are always coming and going, and for many, dry skin is an itchy, persistent problem.
Thankfully, there's a convenient and affordable solution for these woes: a humidifier. Furnaces are great for keeping your home toasty, but unfortunately, they leave the air very dry. To address this, humidifiers produce water vapor to boost the humidity in your home. As a result, they offer a number of health benefits and can even save you money!
Humidifiers help you beat colds, asthma, and allergies. Runny noses and nasal congestion seem to be inevitable in the winter. To help you beat these colds quicker, and possibly avoid them in the first place, it's important to keep your sinuses from drying out. If your sinuses are too dry, they will have a hard time draining any congestion. Don't believe us? See what the experts have to say!
Humidifiers alleviate snoring. Another benefit of breathing air that isn't quite so dry is that it helps with snoring. Snoring is exacerbated by a dry throat, which, unsurprisingly, is more likely when the air in your bedroom is dry.
Humidifiers help prevent nosebleeds. If you experience nosebleeds, a humidifier can be your best line of defense. Many have reported nosebleeds stopping immediately after putting a humidifier in their bedroom.
Humidifiers beat dry skin. For many people, winter brings dry, itchy skin. Lotion helps to alleviate this issue, but it's only a temporary solution. By sleeping with a humidifier running, your skin will be much more hydrated. That means it will be less itchy, supporting beautiful skin.
A humidifier can dramatically lower your energy bill. You know how everyone complains about Michigan's humidity in the summer? That's because the more humid the air is, the warmer it feels. In the winter, you can use this to your advantage. By running a humidifier and turning down the heat, you can feel just as comfortable while lowering your energy bill. In fact, a humidifier can help lower your energy bill by as much as 15%.
Here at Great Dane, we offer a wide variety of humidifiers, meaning we can find the perfect fit for you. Our expert technicians can help you find the right humidifier for any room of your home. Call today to speak to a friendly HVAC expert.