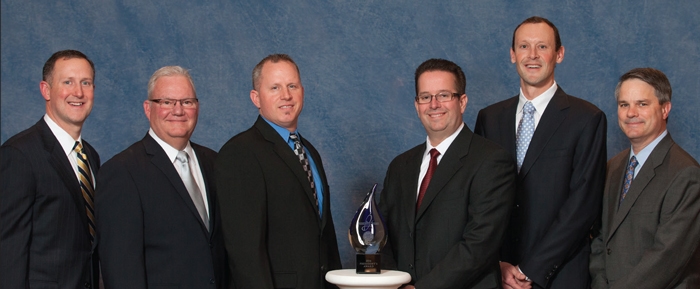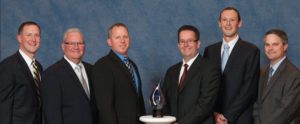 Great Dane Heating & Air Conditioning, Inc.
Receives 2014 President's Award from Carrier, Earning Honors as Outstanding Dealer
(CLINTON TOWNSHIP, MICHIIGAN, JUNE 4, 2014)
Great Dane Heating & Air Conditioning, Inc. recently received the 2014 President's Award from Carrier in recognition of being an outstanding dealer in the heating, cooling, ventilation, and air conditioning (HVAC) industry. Great Dane is the only dealer in Michigan to receive this award 6 times and consecutively. Dealerships were honored at a ceremony held in Nashville, Tenn., on March 21.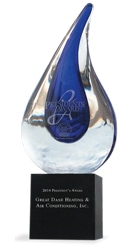 One of Carrier's highest honors for its dealers, the President's Award is given to Carrier Factory Authorized Dealers who achieved excellence in product promotions and delivered superior customer satisfaction. Recipients of this award exemplify Carrier's model for operational excellence, business effectiveness and delivering the best in cutting-edge technology to consumers.
Great Dane Heating & Air Conditioning, Inc. demonstrates technical expertise, while also serving as a leader in promoting the Carrier brand and raising the standard for equipment sales. Moreover, the dealership is committed to service excellence and provides exceptional customer care.
Great Dane Heating & Air Conditioning, Inc. specializes in HVAC installations, maintenance, and service of residential and commercial HVAC systems. In addition, Great Dane Heating & Air Conditioning, Inc. participates in organizations such as Air Conditioning Contractors of America, North American Technician Excellence, Building Performance Institute, and Better Business Bureau.
"This year's recipients achieved their business goals while successfully representing Carrier to their communities and continually focusing on customer satisfaction, " said Chris Nelson, president, residential and commercial systems, Carrier. "Winners will be able to continue to grow their businesses through publicity, marketing and merchandising opportunities that are unique to President's Award recipients."
The President's Award is designed to encourage self-analysis and reward dealers who have excelled in customer satisfaction. This award presents the opportunity for recipients to serve as role models, share best practices and offer peer mentoring to help cultivate excellence across the dealer group.
To learn more about Great Dane Heating & Air Conditioning, Inc. and its heating and cooling products and services, call (586)790-2604 or visit www.greatdanehvac.com.