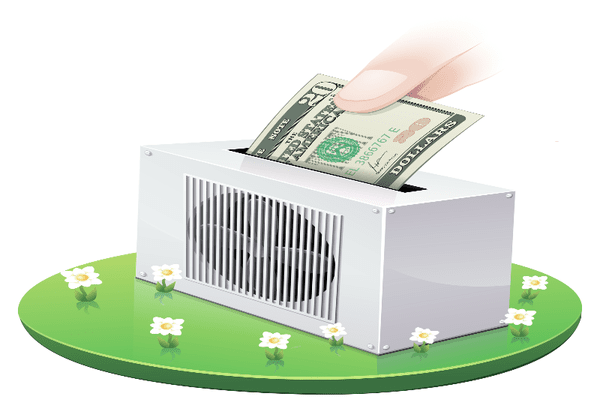 Looking for an efficient way to heat and cool your Clinton Township home? Ready to start saving on your utility costs and living a more environmentally friendly lifestyle?
It's time for you to upgrade to a heat pump!
At Great Dane Heating & Air Conditioning, we remain committed to providing you with the latest and most efficient heating, ventilation, and air conditioning (HVAC) equipment. Our goal is to help you achieve your heating and cooling goals so you can kick back, relax, and enjoy the comfort of your home.
Why Choose a Heat Pump for Your Home?
A heat pump is a fantastic option for heating and cooling your home. If you currently use a gas furnace and an air conditioner, you depend on two different systems to keep you comfortable during the year—but a heat pump is one system that can do the job of both!
There are three types of heat pumps: air-source, water-source, and geothermal.
An air-source heat pump works similarly to an air conditioner when it cools your home—it pulls warm air from inside your home and transfers it outside so that your home remains cool. As for heating, your heat pump will transfer heat from the outdoors to inside your home, keeping you nice and cozy!
Water-source heat pumps work similarly but transfer warmth to and from a body of water, such as a lake or pond. This type of heat pump requires that you live near water.
Geothermal systems, also known as ground-source heat pumps, are the most efficient of all. These systems harness energy from a few feet below the planet's surface, where the temperature is consistentlybetween 45 and 75 degrees.
Unlike a gas furnace, a heat pump does not generate energy—it transfers it. Heat pumps operate with electricity and are known as a cleaner option for heating and cooling. You can reduce your energy use and expenses, which can help offset some of the cost of installation.
The U.S. Department of Energy (DOE) reports that the heat pumps designed today are capable of reducing your electricity use by 50 percent when compared to electric resistance heating, like furnaces and baseboard heaters. Imagine your savings from lower utility bills!
Benefits of a Heat Pump
Installing a heat pump in your home is beneficial for many reasons, including the following:
Provides both heating and cooling
Offers high-efficiency performance
Decreases your energy use and expenses
Operates whisper-quiet
Reduces your carbon footprint
Helps boost your indoor air quality (IAQ)

What Is a Dual Fuel System?
Want to enjoy all that heat pumps have to offer but concerned the outdoor temperature may drop too low and your heat pump won't be able to keep your home warm enough? A dual-fuel system is the perfect solution!
With a dual-fuel system, an electric heat pump is paired with a gas furnace so you can enjoy the best of both worlds. You can use your heat pump throughout the year and turn to your gas furnace as needed during the colder months.
Incentives for Buying a Heat Pump
There are already tons of reasons why heat pumps are a great investment and heating and cooling option—but there are tax rebates and incentives available as well.
The Inflation Reduction Act offers federal tax credits of up to $2,000 for high-efficiency heat pumps. Plus, depending on your household income, you could qualify for a heat pump rebate of up to $8,000.
With so many financial incentives, there's never been a better time to upgrade to a heat pump. Several states are already beginning to ban natural gas on all new construction, too, so you will be ahead of the curve.
Not sure which heat pump is right for you or which models qualify for financial incentives? Great Dane Heating & Air Conditioning is here to help! We can answer your questions and recommend a heat pump that meets your needs and the needs of your Michigan home.
We Can Install Your Heat Pump for You!
Whether you are ready to install a heat pump in your Clinton Township, MI, home or are still trying to decide if a heat pump is right for you, Great Dane Heating & Air Conditioning is ready to assist. Give us a call today at 586-790-2604 or request service online.