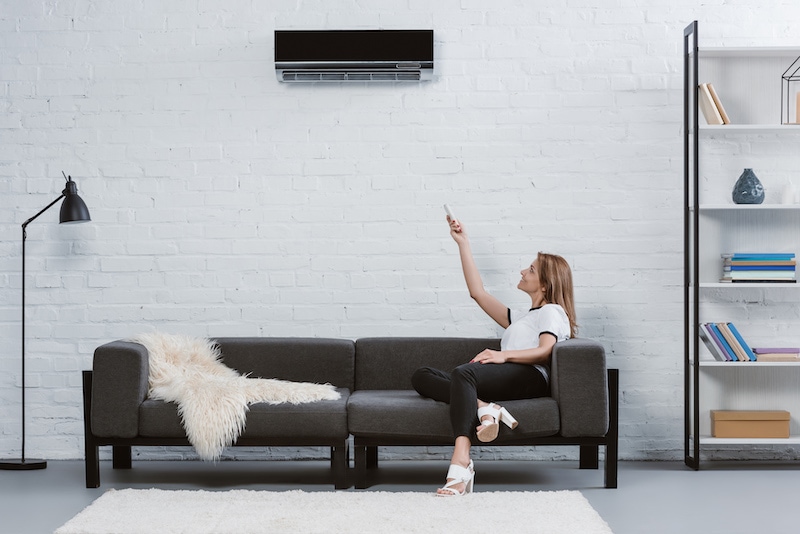 If you don't have a smart thermostat to control the heating and cooling system in your Clinton Township home, then you are not only missing out on convenience and ease but also on reducing your energy bills. That's right-smart thermostats can help you keep more money in your pocket.
No matter what heating and cooling questions you have, our Great Dane Heating and Air Conditioning professionals can provide the answers and address your concerns. Our team of experts can help improve the efficiency of the system in your Michigan home by installing innovative, cutting-edge products like a smart thermostat.
You can better manage the heating and cooling needs of your home and have greater control of your monthly energy expenses, all at the same time.
Smart thermostats allow you to program temperature changes according to your schedule. You won't have to worry about wasting energy on heating or cooling your home when you are away or asleep at night. Not only that, but you'll never have to wait for your home temperature to cool down or heat up after returning home because you can adjust the thermostat remotely before you arrive.
With a smart thermostat, you can lower your energy bills by setting a schedule for the entire day, week, or month. Smart thermostats will track and learn your routine and then adjust according to your schedule. Your heating, ventilation, and air conditioning (HVAC) system won't ever have to use more energy than it needs to, and you can enhance the comfort of your home.
Since a smart thermostat is designed to operate according to your set schedule and adjust as it evaluates and starts to understand your routine, it gets better at predicting when the temperature should be increased or decreased. Your thermostat will instruct your HVAC system to always provide the appropriate amount of heating and cooling your home needs-ultimately helping you cut down significantly on energy costs, all without even having to lift a finger.
According to ENERGY STAR, the typical ENERGY STAR smart thermostat could save you $50 each year a total of 8 percent of the average household's heating and cooling expenses.
There are several different types of smart thermostats and each has its additional benefits, but in general, smart thermostats typically feature:
Reduced energy usage and expenses
Energy usage tracking and option to adjust use as needed
Ability to control the thermostat remotely
Convenient thermostat management
Easy installation by qualified professionals
If you're looking to cut down on your heating and cooling expenses, opting for a smart thermostat could be just what you need. Who doesn't want to reduce their energy usage and save money? Adding a smart thermostat to your home is a fantastic way to take control of your heating and cooling needs and manage your system from afar.
The future is here, and smart technology has never been more beneficial or as widely used here in Clinton Township, Michigan, as it is today. Be sure to contact our Great Dane Heating and Air Conditioning experts to upgrade to a smart thermostat today. We can provide a proper installation and help you keep your home as comfortable as possible. Reach out to our professionals today at 586.790.2604 or request service online.