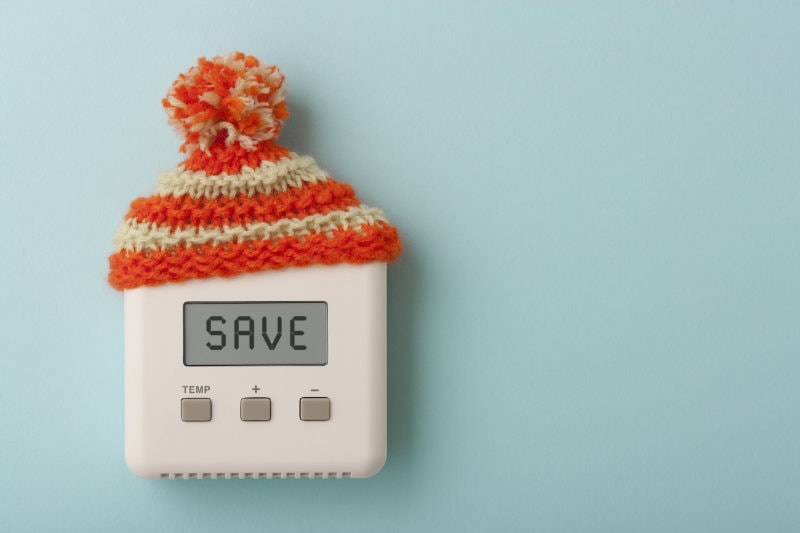 The best improvement you can make in your Michigan home this year is a smart thermostat.
Installing a smart thermostat gives you control of your heating and cooling no matter where you are—home or away. A Wi-Fi connection at home and a smart thermostat app on your smartphone, tablet, or laptop, offer you remote access to the "brains" of your heating, ventilation, and air conditioning (HVAC) system.
Smart thermostats are a part of the growing home automation industry that helps you manage lighting, security cameras, heating and cooling, and appliances by voice command or touchscreen. Controlling essential home functions has never been easier or more convenient.
At Great Dane Heating & Air Conditioning, Inc., we are all about making your life more comfortable through home automation. We can help you turn your Clinton Township house into a smart home. It starts by replacing your manual thermostat with a more intelligent one.
Imagine This
You are miles from home on a cold winter day. You check the smart thermostat app on your phone app and notice the temperature at home is too high. There is no reason to heat the entire house when you are not there. You dial it back and save energy. 
On your way home, you increase the temperature. You want your house to feel warm and toasty when you walk through the door.
Imagine that scene again with a simple, manual thermostat. You are too far from home to go back and change the thermostat setting. With no remote access, it simply would remain at whatever temperature you chose before leaving your house. Too high? You'd waste energy. Too low? You would return to a cold house.
Smart thermostats put you in touch with your heating and cooling system 24/7, no matter if you are in bed, in the backyard, or hundreds of miles from Clinton Township home. If you have your cell phone or tablet handy, you can control your home comfort instantly.
Plan Ahead
Smart thermostats help you to plan for your heating and cooling needs. You can program temperature changes to kick in throughout the day based on your lifestyle and home occupancy. For example, you might program a temperature hike when you get out of bed at 6 a.m. during the weekdays, but change the time to 9 a.m. on the weekend.
Some smart thermostats learn to adjust temperature preferences automatically, based on your habits, home occupancy, and outdoor temperature.
Great Dane Heating & Air Conditioning can help you select a smart thermostat with features that best fit your lifestyle. If Wi-Fi connectivity and programmability are your priorities, we have you covered. If you want a thermostat that goes beyond temperature control and manages humidity levels, airflow, ventilation, indoor air quality (IAQ), and zoned heating and cooling, we have that too. 
Intelligent Consumer
Smart thermostats track and report energy use, display weather data, remind you to change dirty air filters, and send emails about humidity levels and system diagnostics.
Smart thermostats make you an informed consumer. They help you make wise decisions about energy use that will save money in the long run.
Energy Star® points out that HVAC systems tend to get more use in areas with extreme hot and cold temperatures, just like we have here in Southeastern Michigan. Coupled with a smart thermostat, you could save more on your energy bills. If you have high heating and cooling bills, you could save up to $100 annually. 
Embrace Smart Technology
Take a step toward automation by installing a smart thermostat in your Clinton Township, MI, home. Great Dane Heating & Air Conditioning can swap out your manual thermostat for a smart model that puts HVAC controls at your fingertips. Call us at 586-790-2604 or request service online.