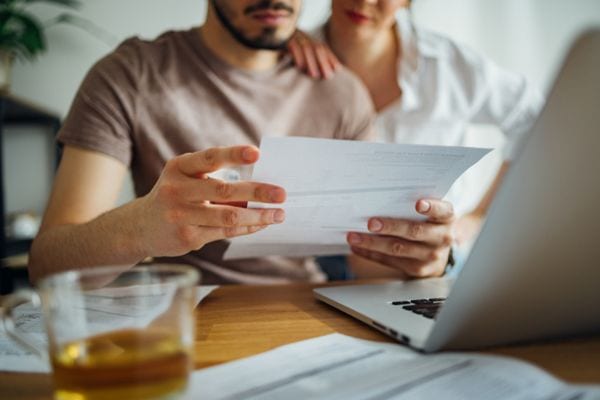 The days are scorching hot here in Clinton Township this summer, and your air conditioner is likely pushing itself into overdrive. When the outdoor temperature drops later this fall and winter, your heating equipment will do the same.
 
Your heating, ventilation, and air conditioning (HVAC) system works hard each season to combat extremely high and low temperatures, all to keep you comfortable in your Michigan home. But keeping comfortable can come at a cost of higher energy bills. You can take action to reduce your energy use!
Nobody wants to break the bank on energy bills, and that's why Great Dane Heating and Air Conditioning is here to help recommend top-quality HVAC products and services that can keep you comfortable and save you money in the long run.
Why Save Energy?
Simply put: reduced energy use means more money in your pocket. When major appliances like your heating and cooling system use less energy to operate, your utility bills will naturally be lower. Using less energy not only benefits your wallet—it also helps the environment.
Tips to Reduce Your Energy Use
Be sure to follow these tips so you can start lowering your energy use and costs as soon as possible:
Schedule an HVAC Maintenance Visit
When was the last time you scheduled a professional maintenance visit for your HVAC system? Schedule at least two annual tune-ups: one in the spring or early summer for your air conditioner and another in the fall for your furnace to get the most value from your equipment.
 
If you skipped your air conditioning maintenance visit this year, it's not too late! Be sure to contact Great Dane Heating and Air Conditioning so we can inspect, clean, and maintain your air conditioner. This will support its smooth operation, which translates to greater efficiency, reduced risk of a breakdown, and savings for you.
 
Never Forget to Change Your Air Filter
Regular filter changes are essential to the efficient operation of your HVAC system. A dirty or clogged filter can push your system into overdrive, which means it will use more energy than it needs to.
 
Be sure to change your filter according to the manufacturer's instructions. If you have a disposable filter, you can remove the dirty filter and replace it with a new one. Reusable filters can be cleaned by removing the m and then vacuuming and washing them.
 
Seal Air Leaks
Did you know that air leaks in your home can lead to substantial energy loss? ENERGY STAR® reports that air leakage accounts for up to 40 percent of the energy used for heating and cooling.
 
Imagine losing cool air from your home this summer—and then warm air during the winter! Not only will energy be wasted, but your energy costs will be higher and your comfort could be compromised.
 
Gaps and cracks around your doors and windows can allow conditioned air to escape. Be sure to turn to Great Dane Heating and Air Conditioning so we can seal air leaks with weather-stripping or caulk and help you prevent energy loss.
 
Upgrade to a Programmable or Smart Thermostat
A programmable thermostat is the perfect way to curb your home's energy use. With a programmable thermostat, you can program temperature changes according to your schedule. Set the temperature to increase or decrease depending on when you will be inside or away from your home regularly during the week or when you go on vacation.
 
A smart thermostat takes this a step even further—it learns and adapts to your preferences and schedule so it will automatically adjust the temperature to fit your needs and save you energy and money as a result.
 
Improve Insulation
Proper insulation is a cornerstone of energy-efficient homes. Poor or improper insulation can force your HVAC system to work harder to maintain a comfortable temperature inside.
 
Consider adding insulation to your attic, walls, and basement to prevent conditioned air from escaping. This upgrade not only saves on energy costs but also contributes to a more sustainable and environmentally-friendly household.
 
Be proactive and take the first step—scheduling an HVAC inspection and maintenance visit with our Great Dane Heating and Air Conditioning professionals today! We can assess your equipment and home, and then make recommendations, such as sealing air leaks, upgrading to a programmable or smart thermostat, or replacing outdated equipment.
 
Let our experts help you create the cozy, comfortable, and eco-friendly home you deserve while also helping you cut down on your energy costs.
Call Us for Top-Quality HVAC Services
Ready to schedule a maintenance visit for your Clinton Township, MI, home's HVAC equipment? Or are you in need of another HVAC service? Great Dane Heating and Air Conditioning is here for you. Call us at 586-574-5698 or request service online.