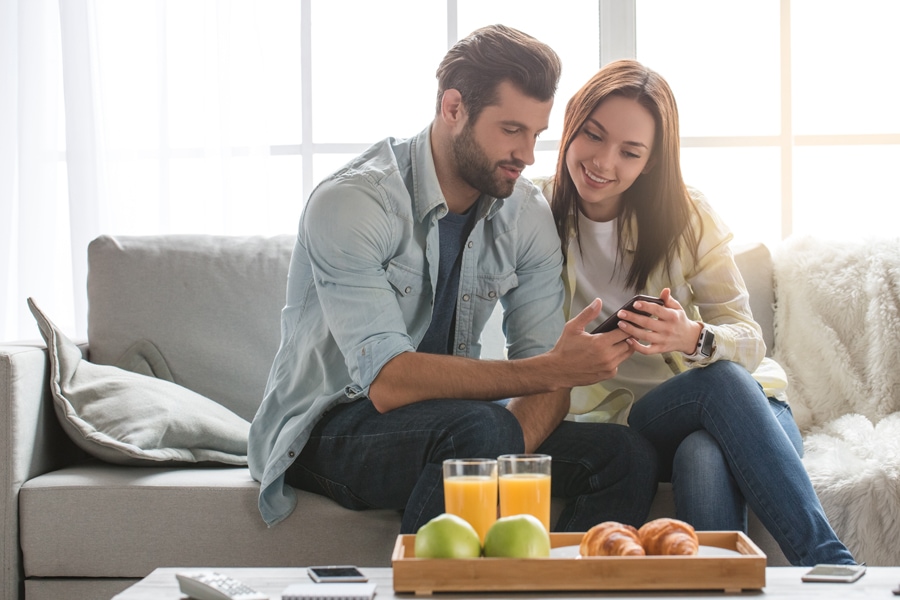 Everyone loves to get the biggest bang for their buck. When it comes to saving money on heating, ventilation, and air conditioning (HVAC) costs, a good deal alone is not enough. 
Most of us Michiganders expect superior customer service too.
That is why Great Dane Heating & Air Conditioning, Inc. built its Customer Care Program with discounts, convenience, and superior service in mind. Our program consists of three service plans with tiered prices and a slew of benefits. Each can help protect the HVAC system in your Clinton Township home, giving you peace of mind year-round. 
HVAC System Protection
Preventative maintenance is a prominent feature of any service plan. The Customer Care Program includes a 40- to 65-point heating inspection and a 40- to 55-point air conditioning checkup, depending on which plan you select.
According to the Indoor Air Quality Association (IAQA), regular HVAC maintenance reduces the risk of costly breakdowns by as much as 95 percent.
Prevention is the best way to identify minor problems before they become expensive and significant issues. HVAC equipment needs to be cleaned and lubricated annually to maintain operation at peak efficiency. A well-tuned heat pump, furnace, or air conditioner uses less energy and saves you money.  
Maintenance Reminders
When you consider scheduling annual tune-ups for your heating and cooling system, do you follow through, or do you procrastinate? Is preventative maintenance at the top of your to-do list or hastily written on a forgotten sticky note somewhere in your Clinton Township home?
If you participate in the Customer Care Program, you will make preventative maintenance a top priority. Otherwise, you will miss out on this essential benefit. At Great Dane Heating & Air Conditioning, we will remind you when it is time to schedule annual equipment checkups.  
First in Line for Service
Our top two Customer Care plans offer priority scheduling. That is an indispensable benefit to have during severe winter or summer weather. If your furnace breaks down on a cold night or your air conditioning malfunctions during a heatwave, the Platinum and Premium plans have you covered.
There is nothing like enjoying the peace of mind you get knowing that one of our experts at Great Dane Heating & Air Conditioning will respond to your repair concerns with urgency. As a Premium or Platinum Customer Care Program member, your needs come first before other scheduling requests.
Our Customer Care Program plans offer parts and labor guarantees and discounts up to 20 percent on some repairs. Premium and Platinum plan members earn money every year for new equipment purchases and pay no overtime repair fees.
Maintain Your HVAC System
You may avoid repair issues altogether if you treat your system with care. In addition to scheduling annual heating and cooling equipment tune-ups included in the Customer Care Program, you can help keep your HVAC system in top shape:
A clean air filter helps to prolong the service life of your system by screening out dirt, dust, and other particulate matter. Check your air filter every month and change it when it is dirty, at least every three months.
Keep the area around your outdoor heat pump or air conditioner free of debris and weeds. Consider covering the top of your central air conditioner with plywood to protect its components from hail and debris. If you cover the entire unit, use breathable material. Moisture can accumulate under plastic and lead to mold growth and rust.
Install a programmable thermostat that adjusts heating levels as needed. You will save on HVAC equipment wear and tear by using it only when needed.
Weatherize your home to prevent air leaks that cause your heating and cooling system to work harder.
Become a Program Member Today
Let Great Dane Heating & Air Conditioning help you save time and money with one of our Customer Care Program plans. A maintained HVAC system will keep you warm and toasty in your Clinton Township, MI, home this winter. Call us at 586.790.2604 or request service online.