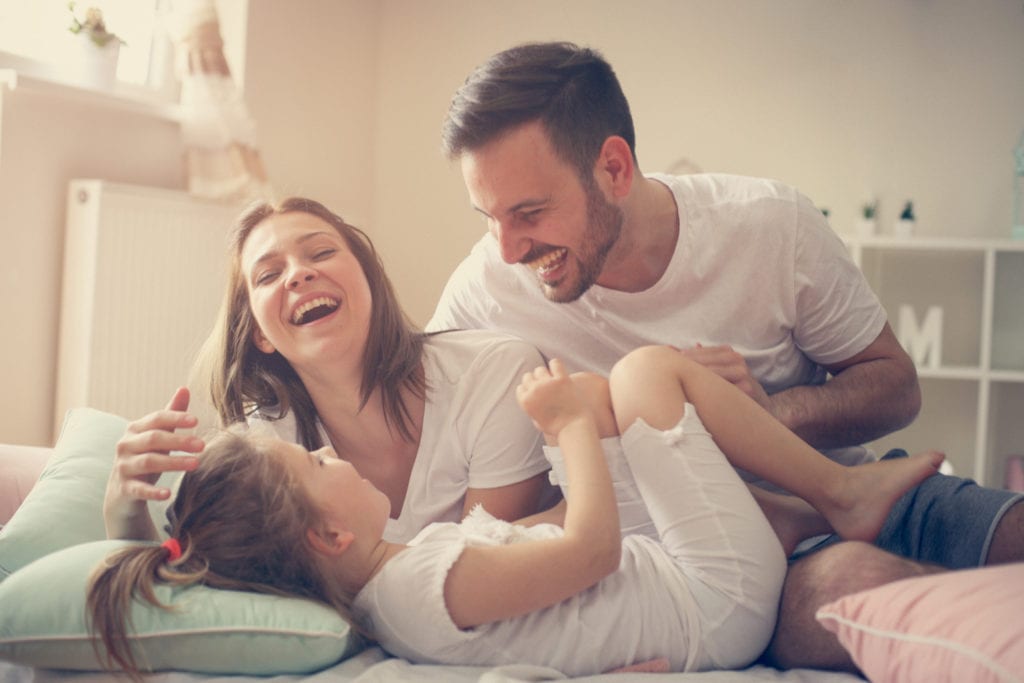 With everyone's mind on the COVID-19 pandemic, our team at Great Dane Heating & Air Conditioning thought this might be a good time to talk about the relationship between your cooling system and the indoor air quality (IAQ) at your Michigan home or business.
Like a dog enjoying a treat, this relationship is a love affair! A well-running air conditioner (AC) is a surefire way to make your indoor air quality feel fresh, happy, and clean.
According to the US Environmental Protection Agency (EPA), "Poor IAQ can have serious repercussions on an individual's health." Since most of us spend the vast majority of our day indoors, taking care of our heating, ventilation, and air conditioning equipment is the best thing we can do to provide comfort for ourselves and our pets.
Safety First
Our number one priority at Great Dane is the safety of our customers and employees. Our team follows a strict protocol that begins with your first phone call to our company. We gather as much information as possible before we go into your Clinton Township home or business to keep a proper distance and get the job done right.
During this difficult time, we are working limited hours and focusing on emergency services. Don't wait to get on our schedule for a tune-up and inspection of your air conditioning unit! Call today to set up your appointment, and it's one less thing to worry about when the temperatures start to soar.
How Does My Air Conditioner Affect My Indoor Air Quality?
It starts with your air filter. Whether it's an air conditioner, furnace, or heat pump, your HVAC system uses an air filter to capture a wide variety of particles that would otherwise end up in your Clinton Township home.
High humidity in the summer creates an environment for respiratory problems, mold, mildew, and viruses. A high-efficiency air conditioning unit, working in tandem with your whole-house humidifier, plays a vital role in regulating the relative humidity inside your home. You deserve to breathe the best air possible—our professionals at Great Dane can help deliver it.
Why Am I Sneezing?
Did you know that on average, a home creates and collects 40 pounds of dust per year? No wonder you are sneezing! Not to mention the dust mites moving in to feast on all of that production, leading to another common allergen.
We love our pets, but you can count on them to leave behind a trail of pet hair and dander. Household cleaners and chemicals, off-gases from new furniture or carpet, or residual fumes from things like paint add to the list of airborne contaminants. Bacteria, viruses, exhaust fumes, cooking odors, outdoor pollen, mold, and mildew all make their way into the average home as well.
Maintaining Your Air Conditioning System
Change your air filters at least every three months—more so if you have pets or a smoker in your home. A clogged filter struggles to remove allergens and particles that seep into your system. Plus, it will overburden your entire HVAC system and drive up your energy bills.
Call us today to schedule an inspection of your HVAC equipment. Preventative maintenance by one of our experts is an effective way to keep your air conditioner in optimum working order and your indoor air quality high. In addition to cleaning and inspecting your system, our professionals can alert you to anything that may need repairs or upgrading.
You most likely spent a significant amount on purchasing your HVAC equipment. It only makes sense to maintain it properly to get the most value out of your investment.
Contact Your Air Conditioning Experts
Our team at Great Dane Heating & Air Conditioning is ready to help you boost your Clinton Township, MI, indoor air quality through your air conditioning system. Our experts can inspect and repair your system as well as advise you on when a replacement may be necessary.
We are also well-versed in air purification systems, air duct inspections, and overall HVAC health and maintenance. Call us at 586.790.2604 or request service online today. We want to be your partner in better indoor air quality and robust health.