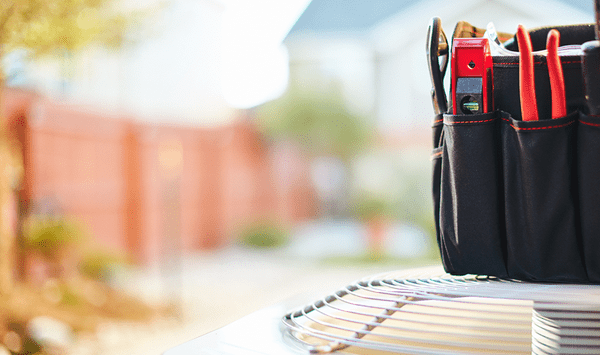 Is your air conditioning (AC) unit prepared for a hot, soggy summer here in Michigan?
That's what the Farmer's Almanac predicts for our state in 2023.
With hot weather and muggy nights right around the corner, our team at Great Dane Heating & Air Conditioning strongly encourages our Metro Detroit customers to schedule an AC tune-up this spring. Preventative maintenance is the best gift you can give your cooling equipment before it runs almost nonstop for the next several months.
Schedule a tune-up and check it off your list! You'll sleep better, breathe better, and enjoy the outdoors more—that's our Great Dane promise to you!
Lower Your HVAC Operating Costs
Dirt and neglect are your AC's two worst enemies. They lead to slower performance, higher energy costs, and a greater risk of a costly breakdown.
Nobody ever wants to pay for an unnecessary repair. According to the Indoor Air Quality Association (IAQA) scheduling routine preventative maintenance can reduce the risk of a costly AC breakdown by as much as 95 percent. Enjoy peace of mind all summer—and a truly comfortable home.
On the plus side, scheduling a spring tune-up for your AC can help it run at peak efficiency, significantly saving you on energy bills every month.
The Best Time to Tune Up Your Air Conditioner
Ideally, you want to schedule your AC tune-up between April and June in Michigan. It will help ensure your Clinton Township home stays comfortable during those super hot months in July and August.
But if you cannot schedule one during those times, pick a convenient time that works for you. A tune-up is a small price to pay compared to an unexpected repair.
Here are a few benefits:
You help prevent costly repairs. A loose or damaged part can go unnoticed—until it creates a costlier problem. Our NATE-certified Great Dane technicians know how to troubleshoot. They can help prevent expensive repairs in the future.
You extend the service life of your AC unit. Most of us would prefer to wait before we have to replace expensive equipment. Your heating, ventilation, and air conditioning (HVAC) system is no exception. A well-maintained air conditioning unit will run strong for 15 to 20 years. Annual tune-ups help you get the best return on your investment.
You improve your indoor air quality (IAQ). Hot and muggy is never a good combination—especially indoors. A well-functioning AC regulates humidity by removing excess moisture from your home. Your HVAC filter traps harmful airborne irritants like dander, dust, pollen, and other allergens floating in your air.
Is your system still under warranty? Most manufacturers will void their warranties without regular maintenance. That's because the manufacturer cannot guarantee your AC will operate as intended without professional service.
What You Can Expect From a Tune-Up
Your Great Dane Heating & Air Conditioning expert follows professional guidelines set forth by the Air Conditioning Contractors of America (ACCA), tailored to your specific make and model.
Here are some of the tasks your HVAC expert will perform:
Clean the evaporator and coils
Clean and adjust the blower components
Check system controls
Check the thermostat settings
Check and replace the air filter if necessary
Check the refrigerant level and fix any refrigerant leaks
Inspect the condensate tube and drain
Lubricate all moving parts
Tighten all electrical connections
Check the airflow
Inspect for damaged parts
And much more!
Our Great Dane Customer Care Program offers a worry-free way to care for your heating and cooling equipment. You can join for a low monthly price and receive members-only specials, repair discounts, a warranty protection guarantee, priority service, and other perks.
Plus, we send out friendly courtesy reminders to schedule the two seasonal tune-ups included in your plan!
Call Your Top Michigan AC Experts Today
Great Dane Heating & Air Conditioning wants to keep your Clinton Township, MI, home comfortable and safe all summer long. Schedule an AC tune-up today and get ready for some fun outdoor weather! Call us today at 586.799.3209 or request service online.