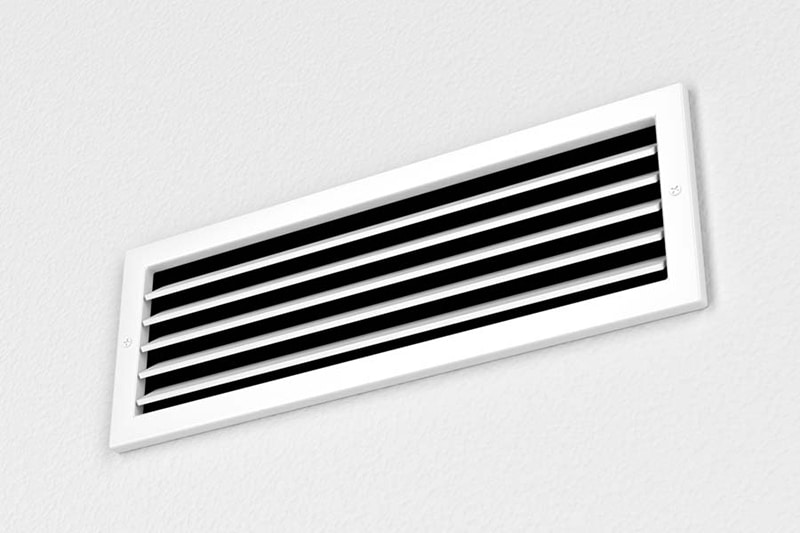 So, your cooling system is blowing hot air. In Michigan, there's no short supply of heat this summer––why does your air conditioner (AC) think you need more of it?
When the weather gets warm, we routinely receive this repair call from our customers in Clinton Township and surrounding communities. But not to worry––it's typically an easy fix for the Great Dane Heating & Air Conditioning team. 
Have you owned your current AC for 10 or more years? Consider a replacement. Upgrading to a new efficiency unit could save you 20 to 40 percent on your utility bills, according to the U.S. Department of Energy (DOE). 
Common Culprits for Hot Air
There are many possible reasons that hot air is circulating through your ductwork. Depending on the issue, it may be a simple fix you can perform yourself, or it may require professional service. The following are the most common: 
Incorrect Thermostat Setting
Was someone fiddling with the thermostat? This is the first thing you should check. Make sure your thermostat is set to Cool mode, not Heat. Additionally, ensure that it is set to Auto, not On. The latter setting makes the fan run continuously, which can interfere with temperature regulation.
Clogged Air Filter
Air filters collect dust and debris circulating through your ductwork, improving indoor air quality (IAQ) and keeping your heating, ventilation, and air conditioning (HVAC) equipment clean. Changing your filter every one to three months is essential––otherwise, it may become clogged. 
A clogged filter leads to other issues that cause your AC to stop cooling. Ideally, it would be poor circulation––which will resolve once the filter is changed. However, running your AC for months with a dirty filter can create more severe problems for your equipment––another reason to stay on top of filter changes.
Freeze-Ups
Notice a thin film of ice on the outside of your cooling unit? This is known as a freeze-up. Usually, it's a symptom of a more significant problem with your air conditioner. This could include:
Clogged filter
Blocked fans or air ducts
Fan malfunction
Dirty coils
Low refrigerant
If your AC has frozen up and is blowing hot air, power it off. Give Great Dane a call, and our professionals will pinpoint the problem.
More Serious Issues
Sometimes, air conditioners that blow hot air require a more involved repair job. Some significant issues include:
Refrigerant leaks
Broken compressor
Electrical issues
If you suspect these are the case, shut down your AC and schedule a repair immediately. You can count on our team for prompt service and upfront pricing.
Call Today for HVAC Experts You Can Rely On
Great Dane Heating & Cooling is pleased to provide first-rate HVAC service to our neighbors in Clinton Township, MI, and the surrounding Metro Detroit area. Call today at 586-790-2604 or request service online.