What Are the Best Heating and Cooling Options for a Sunroom?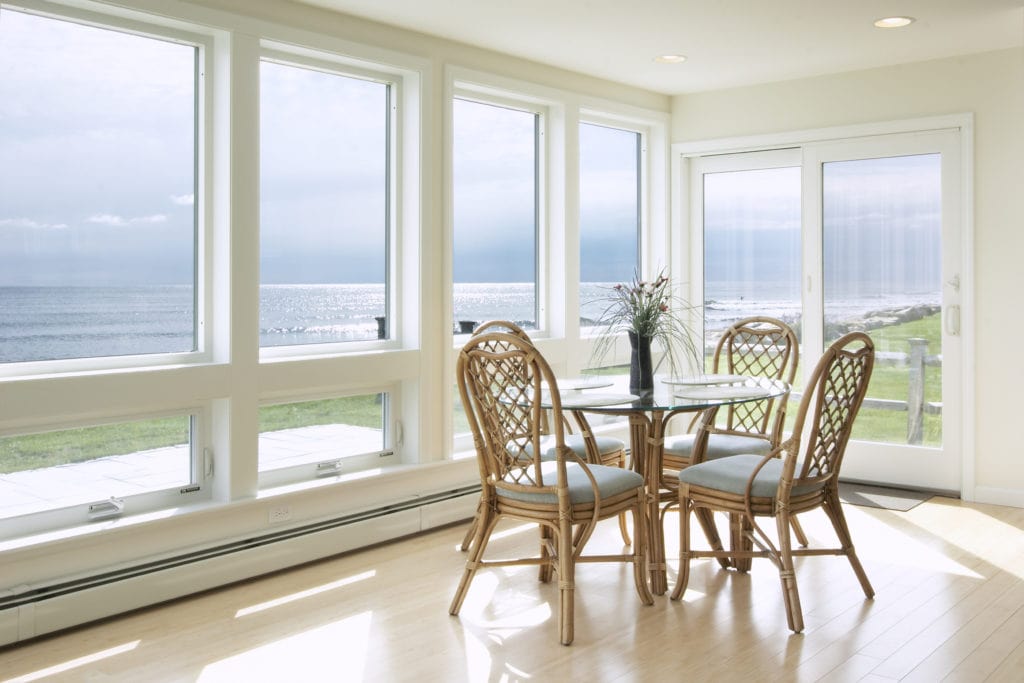 Sunrooms are a nice addition to any home, giving you a nice halfway point between being indoors and being outside. In Michigan, they're particularly nice in the summer for enjoying a warm evening without swatting away mosquitos.
However, Michigan homeowners also have to deal with extreme temperatures in the winter and summer. Without any temperature control, this can leave the room unusable for half the year or more. In this blog post, we're going to outline some of the best options for heating and cooling sunrooms.
Heating a Sunroom
Use a space heater. Space heaters are cost-effective and easy. However, they also mean you have to wait a little while for the room to heat, and the end result may be a little drafty.
Expand your HVAC vents into the sunroom. Using your HVAC unit can be a good option for consistently and thoroughly heating your sunroom. Before doing so, you have to make sure your unit can tackle the extra square footage.
Use a ductless (alternatively known as a mini-split) heating unit. Ductless heat pumps generally consist of a wall-mounted indoor unit along with an outdoor air compressor. These require a small hole to be drilled in the wall where the unit is then attached. They're quieter than space heaters but are dramatically more energy efficient. In fact, ENERGY STAR ductless models can be as much as 30% more efficient.
Tip: Improve the insulation of your sunroom by adding a thick carpet.
Cooling a Sunroom
Expand the HVAC vents for your A/C unit. Expanding your HVAC vents to your sunroom is a twin-fold investment, as it also means you can use your A/C unit to cool the sunroom. Again, it's important to make sure your A/C unit is up to the task of cooling the extra space.
Buy a window A/C unit. If your A/C unit can't handle the extra space but you're certain you want to cool the sunroom, you could look into buying an additional, room-sized A/C unit.
Use a ductless A/C unit. Ductless A/C units have a higher upfront cost but will save you money over time due to their higher energy efficiency. They also won't obstruct any windows and are much quieter.
Avoid any portable A/C units. If your sunroom can't fit a window A/C unit due to flimsy walls, you may be tempted to look into portable A/C units that sit on the ground. However, these aren't great at cooling and are a huge energy drag.
Are you looking for expert advice for HVAC solutions in your sunroom? Call Great Dane HVAC to talk to an experienced, friendly professional today.