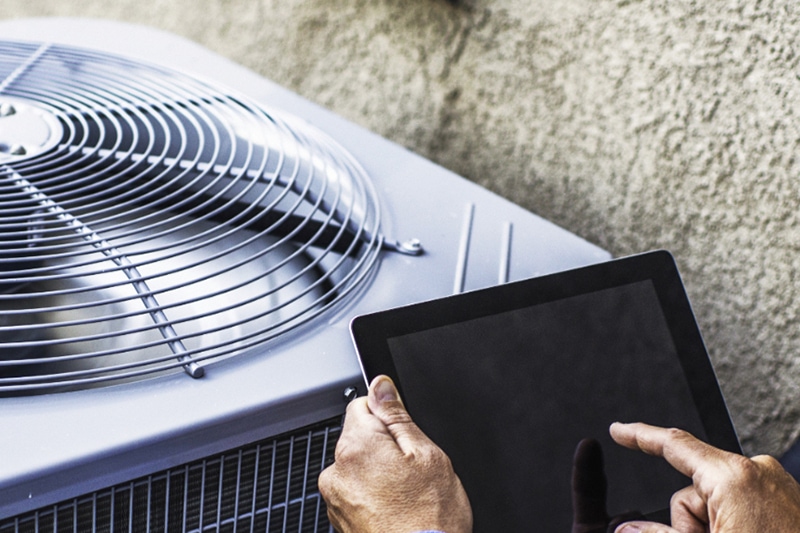 Have you ever considered investing in a maintenance plan for your heating, ventilation, and air conditioning (HVAC) system?
As a dedicated homeowner, you are likely familiar with the importance of maintaining your HVAC system. After all, your heating and cooling equipment is crucial in keeping your Clinton Township home comfortable year-round.
Great Dane Heating & Air Conditioning has helped maintain heating, cooling, and indoor air quality (IAQ) equipment for Metro Detroit homes and businesses since 1999. Whether you need new HVAC equipment installed or you are calling us for repair or maintenance services, we are ready to assist!
Let's look at HVAC maintenance plans and whether they can save you money.
Understanding HVAC Maintenance Plans
An HVAC maintenance plan offers you peace of mind. It provides you with a professional team to watch over your heating and cooling systems year-round.
It is essentially a scheduled service agreement with a reputable company, like Great Dane. This agreement includes regular inspections and tune-ups for your heating and cooling systems, typically on an annual or semi-annual basis.
During these maintenance visits, our certified technicians perform a thorough examination of your HVAC equipment. They clean and lubricate components, check for any signs of wear and tear, and ensure that your system is running efficiently.
Regular maintenance helps prevent breakdowns, extends the lifespan of your equipment, and keeps it operating at peak performance.
The Benefits of HVAC Maintenance Plans
Energy Efficiency: A well-maintained HVAC system operates more efficiently, lowering your energy bills. Keeping your system clean and properly adjusted can significantly reduce energy use and save money over time.
Increased Life Span: Regular maintenance can extend the life span of your HVAC equipment. Replacing a furnace or air conditioner is a significant investment, so getting the most out of your existing system is a cost-effective approach.
Fewer Repairs:When your HVAC system is regularly serviced, minor issues are often caught and addressed before they escalate into costly repairs. Maintenance plans can save you from unexpected breakdowns and repair bills.
Improved Indoor Air Quality: Clean air filters and well-maintained components enhance air quality. Enjoy a healthier living environment for you and your family (including your pets!).
According to ENERGY STAR®, "Proper maintenance by a qualified technician is one of the most important steps you can take to prevent future problems." It is a great way to save money.
Why Choose Great Dane Heating & Air Conditioning?
Named one of the top HVAC contractors in the country by the Air Conditioning Contractors of America (ACCA).
Winner of the prestigious Carrier President's Award multiple years in a row.
An A+ rating from the Better Business Bureau.
Convenient financing options to better serve you.
NATE-certified technicians who know how to troubleshoot problems and find solutions.
Check out our Google Reviews to see what our customers say about our work! We are a family-owned business with deep roots in the community.
Our Great Dane Customer Care Program
At Great Dane, our Customer Care Maintenance Plan goes above and beyond to provide homeowners with comprehensive benefits:
Priority Service: As a maintenance plan member, you receive priority scheduling, ensuring that you get prompt attention when you need it most.
Discounts on Repairs: Should your HVAC system require any repairs, you will enjoy exclusive discounts as part of our plan.
Transferable Agreement: If you sell your home, you can transfer the maintenance agreement to the new homeowners, adding value to your property.
Annual Tune-Ups: Our technicians will check your furnace before the heating season and your AC right before the cooling season.
E-Specials: Enjoy significant specials only available to Customer Care members.
Sign up and check it off your list! Join today to have your heating equipment inspected and tuned up for our cold winter months here in Michigan.
Ready to Start Saving?
Great Dane offers a Customer Care Maintenance Plan designed to add comfort and cost savings to your Clinton Township, MI, home. Call today at  586-816-9010 or request service online to learn more about our plans and ways to save money.