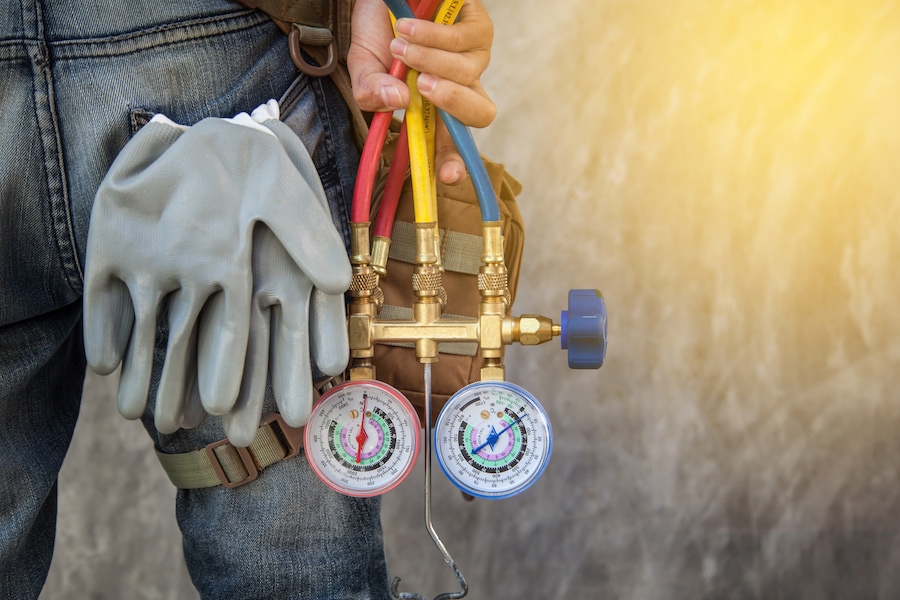 Maintaining your commercial heating, ventilation, and air conditioning (HVAC) systems can sometimes get lost in the schedule when you're running a business.
That's where our commercial HVAC maintenance agreements can help.
At Great Dane Heating & Air Conditioning, we know just how beneficial a maintenance agreement can be to your Michigan business—it's why we recommend a plan with us! Our maintenance plans offer plenty of benefits for a low monthly cost. Let us help keep your commercial HVAC system in pristine condition for many years to come!
Why Purchase a Commercial Maintenance Plan?
Scheduling routine maintenance for your commercial HVAC equipment is critical to ensure the comfort and safety of your property. Your employees and customers need reliable heating and air conditioning throughout your commercial building.
Maintenance helps keep problems from occurring that could disrupt your business—and the best way to be sure you never miss an essential maintenance service is by purchasing a commercial HVAC maintenance agreement.
Taking care of your investment and opting for our Great Dane Heating & Air Conditioning commercial HVAC preventative maintenance agreement pays off in many ways:
Improved energy efficiency
Savings on your monthly heating and cooling costs
Peace of mind knowing your equipment is operating smoothly
Early discovery of any existing problems
Opportunity to have issues repaired before they progress and become costly
Extended service life of your equipment
Enhanced level of comfort for your employees and customers
As a business owner, you want to put your money to good use. Some business owners hold off on routine maintenance services—they pay the price through higher energy bills and costly repairs. Be proactive! Join one of our plans to save money and avoid an inconvenient repair.
Can I Customize My Commercial Maintenance Agreement?
Absolutely! At Great Dane Heating & Air Conditioning, we work with you to create a custom-tailored plan that meets your particular needs. Whether your goal is to save energy or get a few more valuable years out of your equipment, we can help you achieve it all.
In fact, when HVAC equipment is installed and maintained correctly, you can save up to 30 percent on energy use and costs, according to the Department of Energy (DOE).
Commercial HVAC Services You Can Trust
When our Great Dane Heating & Air Conditioning professionals perform a maintenance visit as part of your maintenance agreement plan, we will inspect, service, and address any mechanical issues with your equipment. If there are any concerns, we will offer you a solution.
For commercial HVAC repair and maintenance services that you can rely on, turn to our Great Dane experts—we are here to help you by ensuring your business continues to operate smoothly every day of the year!
Purchase Your Commercial HVAC Maintenance Agreement Today
Start saving money by ensuring your Clinton Township, MI, commercial HVAC equipment operates as efficiently as possible! Be sure to speak with one of our Great Dane Heating & Cooling professionals at 586.790.2604 to get started or request service online.