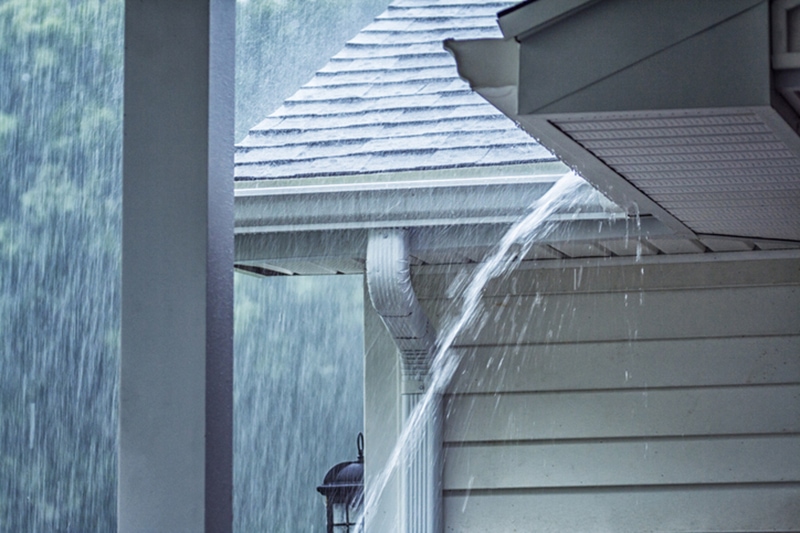 No matter the time of year, there's always the danger that Mother Nature will send a whopper of a thunderstorm, tornado, or derecho your way. Although run-of-the-mill storms may simply bring some wind, rain, and an unexpected cancellation or two, some can cause power outages. Loss of power can affect your heating, ventilation, and air conditioning (HVAC) equipment and your family's comfort and safety. Our team at Great Dane wants you to be prepared with professional tips on how to protect your air conditioner (AC), heat pump, and other heating and cooling equipment when the inevitable storms arise.
According to the Department of Homeland Security's emergency preparedness site, Ready, there are many things you can do to prepare your home for storms and other unexpected events. Here are a few to consider:
Check Your Home Owners Insurance Policy
Before a big storm hits, you may want to double check your homeowners' policy to be sure that you have coverage for damage from storms that are common in your area. For instance, if you are in a flood plain, you want to be sure you have a flood rider added to your policy to protect your HVAC equipment and other property from damage due to flooding.
Prepare for Temperature Fluctuations
If you suspect that a big storm is heading your way, consider pre-heating or pre-cooling your home in preparation. For example, to prepare for a tornado, turn your thermostat down and close your blinds and windows to keep that cold air trapped inside your home as long as possible should you lose access to your air conditioning system due to a power outage.
Cut Off Electricity to Your AC Right Before Storm Hits
Once you have your house nice and chilly and the storm is near at hand, you may want to shut off the power to your air conditioning system at the circuit breaker. If the storm includes lightening strikes, an electrical surge can damage your HVAC system. Strong winds can cause flying debris to become lodged in the outside component of your air conditioner or heat pump. Damage to the outdoor unit can occur if it runs with debris inside. Inspect the outside component before restoring its power to minimize the possibility of damage caused by debris stuck inside.
Consider Investing in a Generator
In some cases, it may be a wise decision to purchase a whole-house generator to provide back-up power in the case of a lengthy power outage. If you depend on electricity to work from home or live in a less populated area, a generator is something to consider to prevent being without power for an extended period of time.
Cover The Outdoor Unit
Although we are not in a lot of danger from hurricanes in Clinton Township, if the weather station predicts high winds or a derecho, you may want to cover your outdoor equipment to protect it from falling branches and blowing debris. Be sure to uncover and inspect your unit when the winds have died down. Having your outdoor unit covered for a prolonged period of time can damage your air conditioning system.
Consult with an HVAC Professional
The next time you schedule an annual maintenance check-up, ask our trained technicians about storm preparation tips. For example, if your Michigan home is located in an area prone to flooding, you may want to elevate or relocate exterior components to minimize flood risk.
Most importantly, if your home has recently suffered storm damage, be sure to have one of our professionals come out and check for damage to your heating and cooling system. In some cases, a storm can do some initial damage to an HVAC system which may be exacerbated by running the unit.
Play it Safe
Contact our trained technicians at Great Dane in Clinton Township, MI for more tips about preparing for storms. We want to help you keep your family and home as safe as possible during the storm season. Call 586.790.2604 or contact us online today.