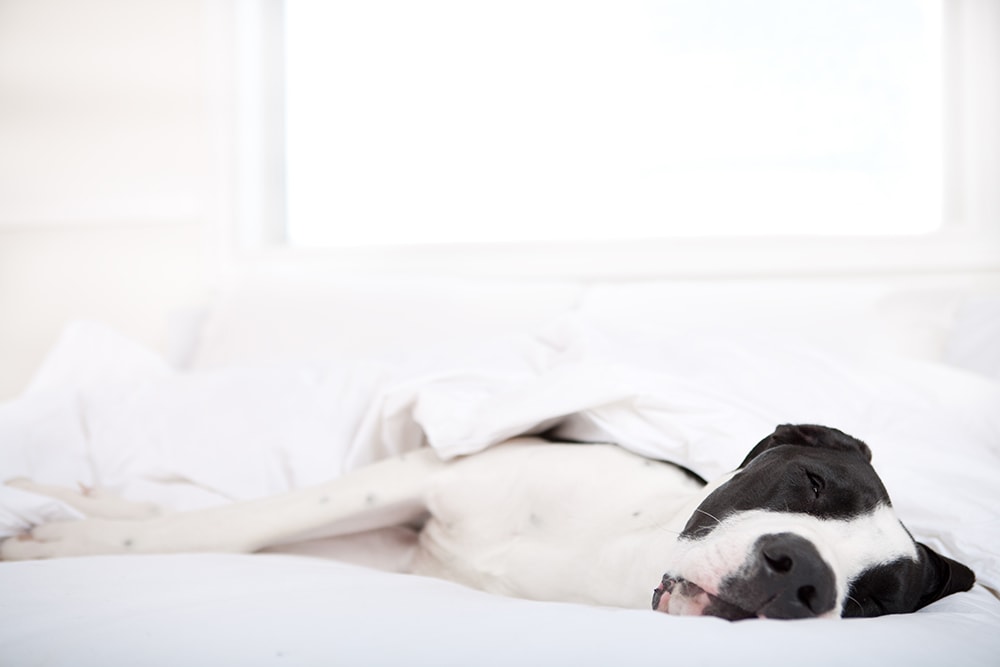 The air ducts in your Michigan home or business never quite get the attention they deserve.
Your ductwork distributes the air from your furnace and central air conditioner to each room. Over time, leaks and tears start to form in the ducts that allow the air to escape. Trying to circulate air through poorly maintained ductwork is like trying to blow up a leaky balloon. It just doesn't work.
For over two decades, our team at Great Dane Heating & Air Conditioning has proudly served customers across Metro Detroit. We work with the top manufacturers in the industry to offer you quality products and services that enhance your comfort and safety. We specialize in customer satisfaction!
New Ducts Save Bucks!
The ductwork in your Clinton Township home is a hidden network of tubes in the walls, floors, and ceilings, branching out in all directions. Galvanized steel, fiberglass, and aluminum are a few of the more common materials used to make ducts.
Well-maintained ducts help keep your home cool and comfortable on the hottest of days in Southeast Michigan. Leaky ducts, on the other hand, can increase your utility bills by hundreds of dollars a year, according to the US Department of Energy (DOE).
Leaky ducts not only allow air to escape, but also create opportunities for airborne contaminants, dust, insects, and even rodents to infiltrate your heating, ventilation, and air conditioning (HVAC) equipment. Maintaining your air ducts, along with the rest of your heating and cooling system, is a smart investment.
Is It Time for New Ductwork?
With all appliances, the day comes when replacement is cheaper and more practical than constantly paying for repairs. Here are a few signs your ductwork is ready for replacement:
How old is your ductwork? Most air duct systems last up to 20 years before problems begin to occur more frequently. Allowing one of our professionals to test your system will let you know how much service life is left.
Are you seeing increases in your energy bills? If your equipment is struggling to distribute air, your energy expenses will go up. Rising energy bills are not only a sign of an aging system but also a warning sign that your equipment might need repair.
Strange noises coming from your ductwork, such as continuous rattling sound, are warning signs that something is acting up.
Do you have "hot" and "cold" spots throughout your home? Fluctuating temperatures can sometimes indicate leaks in the air ducts.
Air Duct Testing
Low pressure typically indicates tears and leaks in your ductwork. Those leaks drive up your energy expenses and compromise your indoor air quality (IAQ). If the pressure is too low, we can decide together whether it makes more sense to repair or replace the ductwork.
At Great Dane, we are tail-wagging grateful for all the referrals and positive customer reviews we receive! We work extra hard to do the job right.
Designing New Air Ducts
At Great Dane, we never cut corners when designing ducts for retrofits or new home construction. We avoid the long runs and sharp bends that might slow down your airflow. We calculate the number of vents your Clinton Township home needs to get the best performance out of your AC and furnace, and we thoroughly seal all the duct joints to minimize the chances of an air leak.
Call Your Air Duct Experts
If the time has come to replace the ductwork in your Macomb County, home, your experts at Great Dane Heating & Air Conditioning are ready to help with the project! We want to ensure you get the most value out of your HVAC investment for years to come. Call 586.790.2604 or request service online today to learn more about our products and services, and how we can create a more comfortable and healthier environment for you!