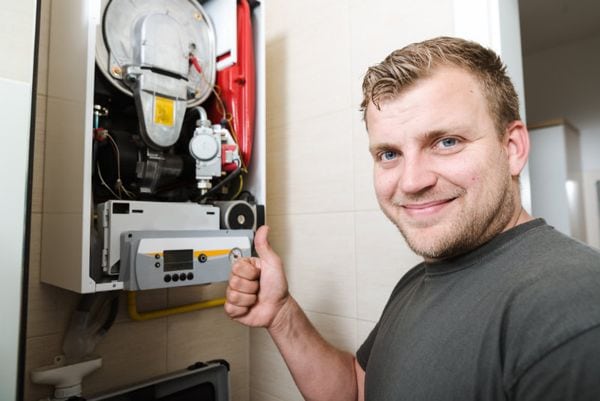 Here at Great Dane Heating & Air Conditioning, the well-being of our Michigan customers is our top priority. When we come to your home, safety always comes first whether we're working on your air conditioner, furnace, or heat pump.
We're a family-owned company, serving Clinton Township and all the surrounding areas since 1999. From our experts, here's what you need to know about heating and cooling safety:
Know the Risks of Carbon Monoxide
Carbon monoxide (CO) is an invisible gas that you cannot smell or taste. CO is the byproduct of incomplete carbon combustion. Fuel-burning appliances, including stoves, furnaces, boilers, dryers, water heaters, and cars, produce CO fumes.
Carbon Monoxide poisoning kills approximately 400 people yearly, according to the Centers for Disease Control and Prevention (CDC). Moderate symptoms of CO poisoning include headaches, dizziness, and nausea. More severe symptoms include confusion, poor coordination, and loss of consciousness.
Take the following steps to protect your Michigan household from CO exposure:
Ensure all fuel-burning appliances have proper ventilation.
Schedule seasonal maintenance for your HVAC system and water heater.
Equip your home with strategically placed CO detectors.
Know the signs and symptoms of CO exposure. If you suspect a CO leak, evacuate your home immediately and call 9-1-1.
How Seasonal Maintenance Keeps You Safe
Remember to schedule seasonal maintenance for your cooling and heating systems. It's critical for the health of your heating, ventilation, and air conditioning (HVAC) equipment — it helps it to last longer and helps you avoid repair costs.
Additionally, it keeps you safe. Here are some of the ways your HVAC specialist protects your safety during a maintenance visit:
Checking for refrigerant leaks.
Air conditioners, heat pumps, and ductless mini splits all cycle refrigerant. It's a substance that can easily cycle between a liquid and gas form. This process helps move heat and humidity from inside your Clinton Township home.
While beneficial for the heat exchange process, refrigerant is a toxin that's unsafe to inhale in high concentrations. That's why your HVAC specialist checks refrigerant levels during a maintenance visit to ensure there are no leaks.
Ensuring there are no cracks in your heat exchanger.
Your furnace has a component called the heat exchanger. It's a series of metal coils that absorb heat and transfer it into your ductwork. If a heat exchanger becomes cracked, it presents serious health risks — namely, the production of CO fumes.
During a checkup, your HVAC specialist will inspect your furnace for a cracked heat exchanger, as well as other CO risks. Seasonal maintenance provides peace of mind that your furnace will operate safely all winter.
Need An HVAC Contractor You Can Trust? Call Great Dane Today
Great Dane Heating & Air Conditioning is pleased to provide HVAC installation, repairs, and maintenance in Clinton Township, MI, and its surrounding communities. Call today at 586-790-2604 or request service online.