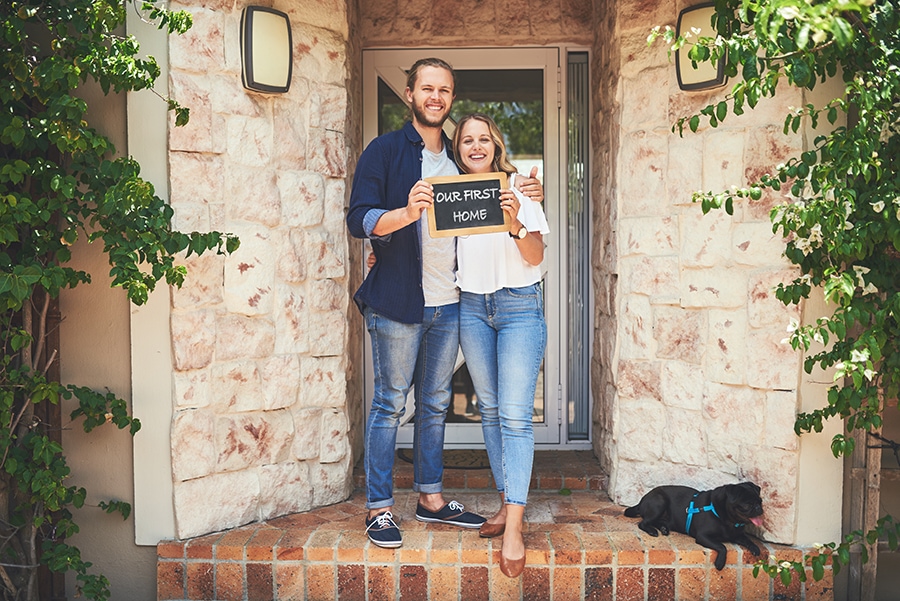 Welcome to the neighborhood.
If you're looking to buy your first home in Clinton Township, Michigan, then congratulations! By all means, check out the kitchen, the bathrooms, and the bedrooms. Measure the closet space. Scope out the attic.
But do not forget to inspect the heating, ventilation, and air conditioning (HVAC) system. Ignoring the overall condition of the heating and cooling equipment in your potential dream home could end up costing you a ton of money.
At Great Dane Heating & Air Conditioning, we hear from a lot of customers who look back on their first home purchase and wish they had spent more time inspecting the HVAC system. According to ENERGY STAR®, the average household spends more than $2,200 a year on energy bills, with nearly half of this going to heating and cooling costs.
A struggling HVAC system will cost more to operate and is likelier to break down. To help keep your money in your pocket where it belongs, here are few HVAC tips when buying your first home:
Know Your HVAC System
More than likely, you're purchasing a home with a gas furnace and a central air conditioning, both of which rely on ductwork to distribute conditioned air. This means you will want to know the condition of the ductwork, and how well it was maintained by the previous homeowners.
Our NATE-certified specialists at Great Dane will thoroughly inspect your Clinton Township home's ductwork for possible leaks that need to be sealed. We can check for mold, dust, and other pollutants that affect your indoor air quality. Properly maintained ductwork plays a vital role in your HVAC system.
If you purchase a home with a heat pump, be sure to have an auxiliary heat source in place, since most heat pumps do not function particularly well in outdoor temperature below 40 degrees Fahrenheit. You will need a furnace or boiler to help out your heat pump on those chilly Michigan days.
How Old Is Your HVAC Equipment?
Most furnaces and air conditioners tend to last 15 to 20 years with proper maintenance and care. If you purchase a home with an older HVAC system, be prepared to either replace your old equipment or deal with repairs.
If you're unsure about the condition or age of your HVAC system, schedule an inspection with one of our knowledgeable professionals. We can provide you with an accurate assessment of your furnace and air conditioner.
Maintenance Matters
Ask to see the paperwork from previous service calls that will indicate the condition of your equipment and the last time it was inspected. Tread cautiously if the homeowner is unable to provide any paperwork—find out if they scheduled routine maintenance calls with an HVAC contractor.
Check on the warranty for the HVAC equipment and whether it still applies. A warranty is typically voided if the homeowner failed to follow manufacturer guidelines regarding inspections and tune-ups. If that's the case, you're responsible for the full cost of any repairs.
Efficiency Ratings
Check the Annual Fuel Utilization Efficiency (AFUE) rating on the furnace—the higher the number, the more efficiently your heating system operates. While the US Department of Energy requires all new furnaces and boilers to have a minimum AFUE of 78 percent, a high-efficiency system will have an AFUE above 90 percent.
Air conditioners use a Seasonal Energy Efficiency Ratio (SEER) to measure efficiency. A SEER rating of 14 or higher indicates a high-efficiency cooling system. Heat pumps use a SEER rating when in cooling mode, and a Heating Season Performance Factor (HSPF) rating when in heating The HSPF ratings for heat pumps range from 6.8 to 10.
Do-It-Yourself Tips
Once you settle into your new home, be sure to check the air filters on your heating and cooling system to see when they need changing. Inspect the doors and windows for drafts that need to be sealed. When springtime rolls around, gently spray down your air conditioner or heat pump to remove any twigs or leaves caught in the cooling fins. Also, remove any foliage growing within two feet of your outdoor cooling unit.
Taking these small steps will help improve the efficiency of your HVAC system. Always remember: the more efficiently your HVAC system operates, the less you pay in utility bills.
Call Your HVAC Experts
As a first-time home buyer, you can count on Great Dane Heating & Air Conditioning to provide you with prompt service and practical solutions to keep your HVAC system operating at peak efficiency. Call 586.790.2604
or request service online today to learn how we can help improve your home comfort.