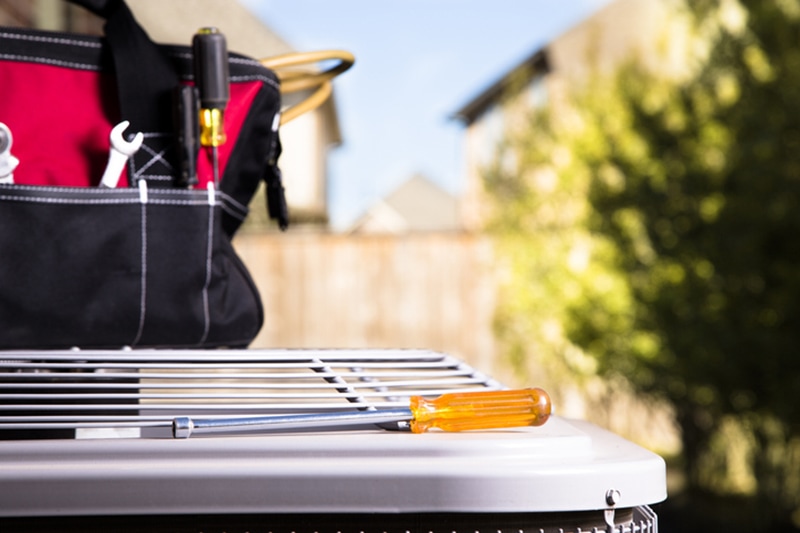 An inefficient air conditioning (AC) system in your Clinton Township home will leave you feeling uncomfortable—especially during these upcoming hot summer months. Upgrading to a new high-efficiency system could be the answer.
Our Great Dane Heating & Cooling professionals are committed to offering exceptional heating and cooling services for all Michigan residents. Whether you need installation, replacement, repair, or routine maintenance services, you can count on us.

We are the heating, ventilation, and air conditioning (HVAC) experts, providing you with certified specialists and cutting-edge equipment to get the job done right. If you're ever unsure about whether you should repair or replace your system, give us a call—we have your best interest in mind at all times.
Some reasons for replacing your air conditioning system include.
You want a reliable system.
The older your air conditioning system is, the more you risk frequent breakdowns and inadequate airflow. Even with preventative maintenance, air conditioning systems typically have a service life of 10 to 15 years. Instead of dealing with an unreliable, outdated air conditioning system, opt for a newer model that you can trust will function more efficiently.

You added more living space to your home.
If you recently renovated your home and now have additional living space, you may need to increase your AC capacity. You want to be sure your entire home is cooling properly, and your current system may not be capable of handling the additional space. Our Great Dane experts can help determine the right system for the new size of your home—call us today!

Your monthly cooling expenses are getting too high.
Newer air conditioning systems offer greater energy efficiency than older models. If your monthly cooling costs are steadily increasing, it could be time to invest in a new system.The switch to a higher-efficiency system will lead to reduced energy bills, helping you save money each month. The Department of Energy (DOE) claims you could save anywhere from 20 percent to 40 percent on cooling expenses by upgrading to a new system.

Your system is not cooling some areas of your home.
Are there hot and cold spots in your home? A newer system will do a better job of evenly dispersing cool air throughout your home. Just speak with our experts, and we will work together to find the right solution for you.

You would like to improve your indoor air quality (IAQ).
There are plenty of products available to improve the indoor air quality (IAQ) of your home, but a newer air conditioning system will offer optimal results. With an older system, you risk breathing in particles and pollutants being distributed throughout your home.

You are constantly spending money on repairs.
Constant repairs could warrant an air conditioning replacement. Repair costs start to add up, and if you don't replace your system soon, you'll not only end up spending money on repairs but also on a new system when you have no other option. It's best to invest now and prevent yourself from putting too much money into your aging system.
Turn to Your Trusted Air Conditioning Professionals
Whether you're ready to upgrade your air conditioning system or are looking for repair and maintenance services here in Clinton Township, MI, our Great Dane Heating & Cooling experts can offer assistance. Contact us at 586-790-2604 or request service online today.