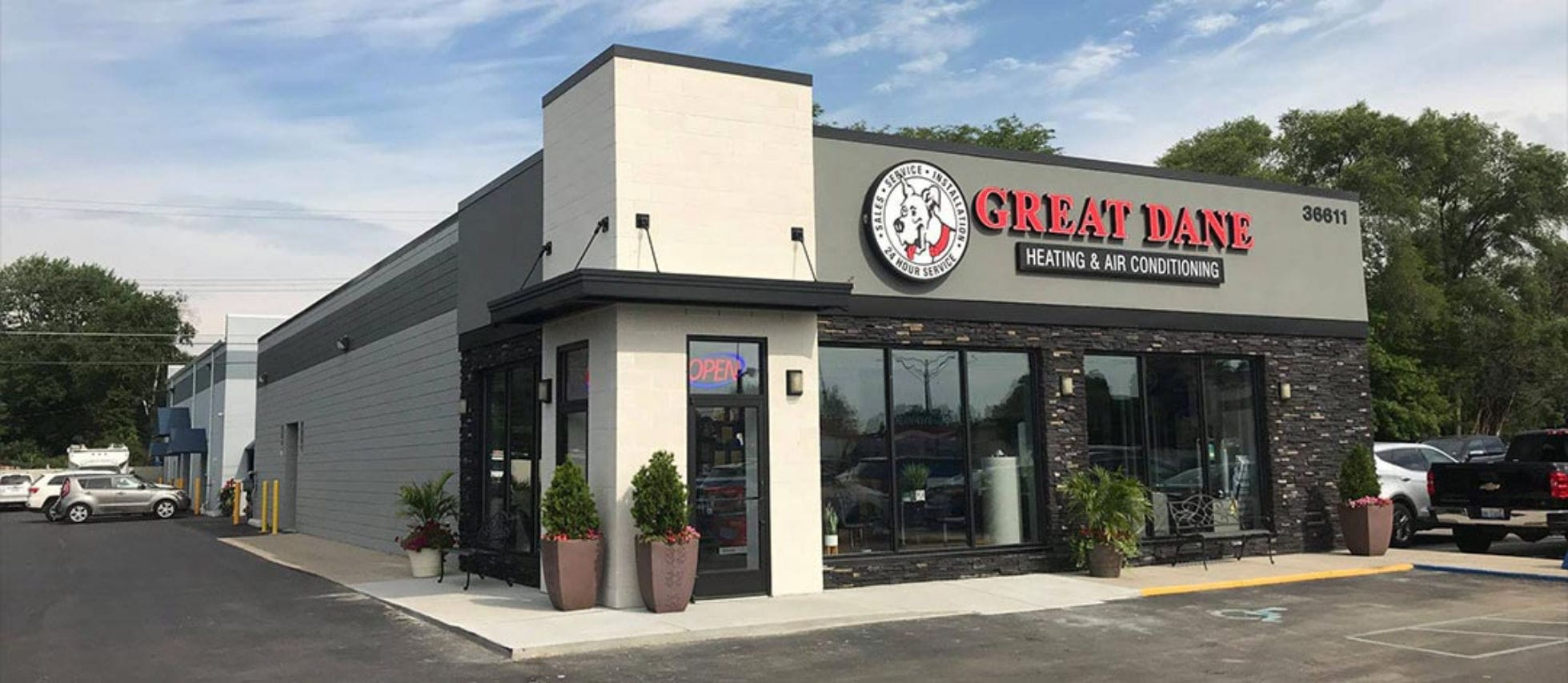 Customer Service That Is About You and Your Experience
Great Dane Heating and Air Conditioning is your award winning Carrier Leadership Dealer serving the Metro Detroit area since 1999. Great Dane was conceived by Mr. Josh Bigelow, with the idea that your service or installation experience should be worry free and focus on customer needs. As homeowners, too often we have heard of contractor experiences that were less than perfect or downright horrific. Therefore, Mr. Bigelow started Great Dane with the idea that everyone should be able to, "Experience the Service You Deserve!" This idea has evolved into not only into the company motto, but into the pillar of the Great Dane experience. Over the last decade, the Great Dane team has successfully embraced this concept and integrated this philosophy to build one of this nation's most highly recognized heating and cooling teams.
Great Dane Heating and Air Conditioning Recognized
The national organization that represents the heating and cooling industry, Air Conditioning Contractors of America (ACCA), has also taken note in the success of Great Dane Heating and Air Conditioning. ACCA has awarded Great Dane one of the industry's most prestigious titles as, "One of the Top Ten Contractors in the USA for Excellence in Residential Contracting" in 2004, 2006, and 2007. Great Dane was also awarded the title of "Contractor of the Year for the State of Michigan" in 2003 by the Michigan Chapter of ACCA. This recognition is not merely something we hang our hat on, but rather a tool that is used to promote an environment that develops our team's professionalism, quality, and morale.
Our Services Extend Beyond Just a Furnace or Central Air
Great Dane Heating and Air Conditioning is a full service heating and cooling contractor that services, maintains, and installs most makes and models of HVAC equipment. We specialize in gas furnaces, central air conditioners, hot water and steam boilers, ductless systems, zoning, humidifiers, dehumidifiers, automatic standby generators, and indoor air quality products. Great Dane also has factory approved indoor air quality consultants that are trained in today's latest innovations in IAQ technology such as UV Air Purification Systems and Ultra High Efficiency Air Cleaners and Purifiers. Great Dane also can handle your hot water needs with replacement hot water tanks and the industry's most recent innovation, tankless hot water systems.
One of Macomb County's Largest Interactive Showrooms
A visit to the Great Dane Heating and Air Conditioning showroom at 36611 Gratiot Avenue in Clinton Township will allow you to experience one of the most interactive showrooms in Michigan. At the showroom you will be able see and hear the complete line of Carrier gas furnaces and central air conditioners in operation. A trip to Great Dane will also allow you to see many of the air cleaners, air purifiers, humidifiers, ductless heating and cooling systems, thermostats, hot water tanks, and tankless hot water systems that are available. Great Dane also has one of Metro Detroit's largest parts departments, which stocks parts for almost any HVAC product.
Service When You Need It and For What You Need
Great Dane Heating and Air Conditioning welcomes the opportunity to serve your needs. We can assist you with any parts request, repair, maintenance, or installation need. We offer 24 hour Emergency service all year long and free in home estimates. Great Dane will help you find the best solution for your needs with our in home comfort consultation where our goal is to help you find the right solution to your indoor comfort concerns. We will also help you match a financing option that meets your needs and budget. Financing is subject to credit approval.
Commitment to Making Our Community a Better Place
Mr. Bigelow feels compelled to share his gratitude each year with our local community by reaching out with Great Dane's annual Project Warmth Fundraiser and Open House Event. Each year Great Dane donates a portion of its annual sales to assisting local residents take care of furnace repairs or replacement for financially challenged families in our community. This event has become something that the Great Dane Heating and Air Conditioning family looks forward to each year with growing enthusiasm. Mr. Bigelow's charity does not end there; he also is a volunteer firefighter with the Mt. Clemens Fire Department. All of this could not be possible without the continued loyalty and patronage of the community we service!