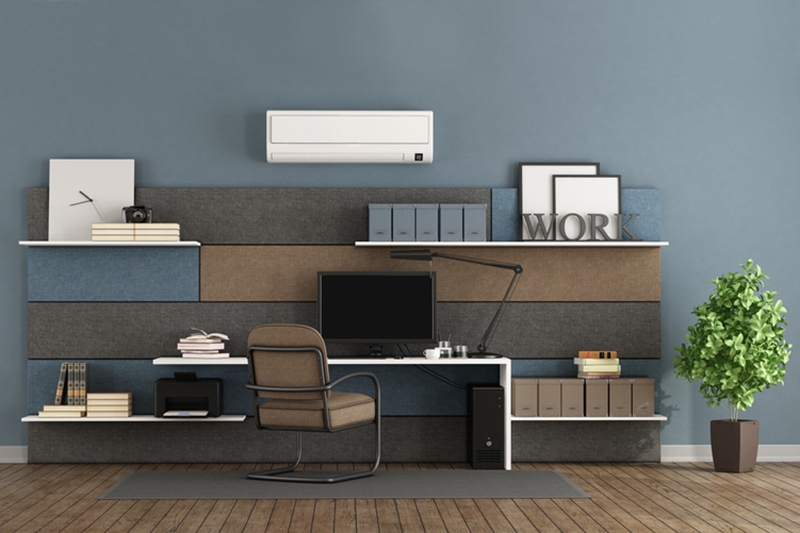 Without air conditioning (AC), your Detroit home would be sweltering hot over the summer. Your AC offers all types of benefits, from humidity control and enhanced comfort to reducing the number of indoor air pollutants.
While your air conditioning unit is beneficial for supporting a healthy and comfortable home, it does not destroy mold—but it can help prevent it from appearing in your home.
When it comes to creating safe and desirable homes, you can trust our Great Dane Heating & Air Conditioning professionals. Our team of experts is ready to help and can provide any heating, ventilation, and air conditioning (HVAC) service you need.
We cater to your particular needs and will help transform your Michigan home for the better—let's get started today.
What Causes Mold?
The best way to fight mold is by preventing it. To prevent mold, you need to know how it occurs in the first place.
Mold develops in warm and humid environments. That means you need to consider your indoor humidity levels if you want to keep mold at bay. Reducing the amount of moisture in the air and maintaining the appropriate level of humidity inside your home will help accomplish this.
According to the Mayo Clinic, an ideal range of indoor humidity is between 30 and 50 percent. If you are not sure if your indoor humidity levels are within this range, contact our experts—we can help.
The reality is mold grows in many homes here in Michigan. It's not always severe and noticeable, but when mold is present and continues to grow, it could negatively impact your health. So be sure to watch for any signs of mold growth and take action before the situation becomes worse.
Signs of Mold In Your Home
Some signs that could indicate there is mold inside your home include:

There is a weird smell coming from your HVAC system.
The grout in your shower or bathroom floors looks dark and dirty.
You notice wallpaper starting to peel.
There are dark or wet spots on your ceiling or walls.
Your allergy and/or asthma symptoms are getting worse.
There is an odor in your home you can't get rid of.
Your home is too humid.
If one or more of these are true for you, there may be mold growing inside your home. Take care of the mold problem and then prevent it from coming back.
Leave it to our professionals at Great Dane Heating & Air Conditioning—we can come up with a plan to keep your home safe, healthy, and within the appropriate humidity level range.
How Your Air Conditioner Helps Fight Indoor Humidity and Mold
Since mold thrives in areas that are warm and moist, you need your air conditioner for support. Your air conditioning system works to reduce humidity and keep your entire home cool.
With the help of an efficient air conditioning unit, your home won't have any areas that encourage mold growth. You can thank your air conditioner for helping to protect your health and supporting a comfortable and clean atmosphere.
Great Dane Heating & Air Conditioning is here to help with air conditioning installation, replacement, repair, and maintenance services. Be proactive and prevent mold by ensuring your air conditioning system is operating efficiently and keeping your home cool and comfortable.
Contact Our Air Conditioning Professionals
Create the safe and comfortable atmosphere you want inside your Detroit, MI, home. Our professionals are here to help with any and all of your heating and cooling needs. Call us today at 586.790.2604 or request service online.