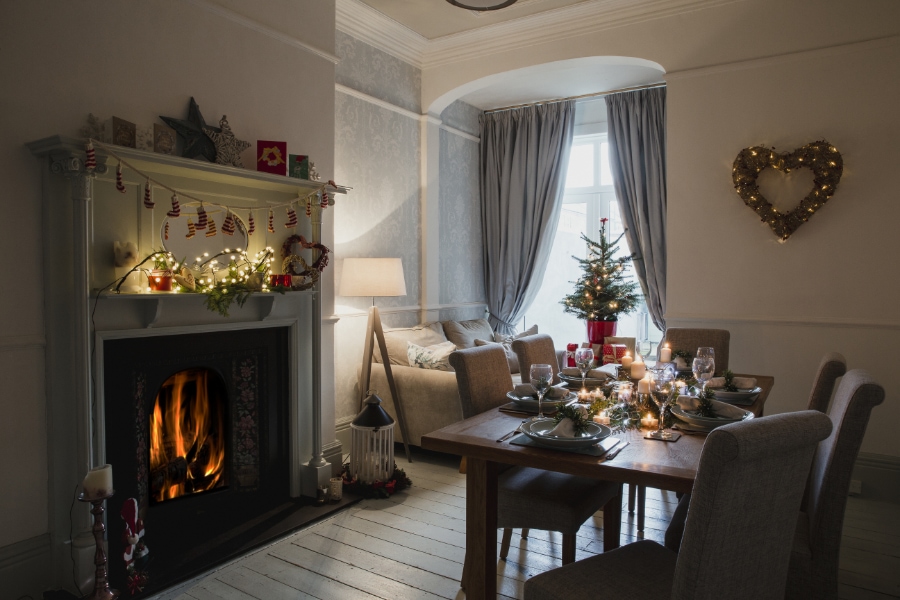 Michigan winters can typically be described in two ways: cold and snowy.
Is it cold outside?
Yes . . . and it's snowing.
You get the picture. While Michigan can be a winter wonderland with an abundance of ski resorts, sledding hills, and snowmobile trails, it's also a place where gloves, scarves, and hats are a necessity when cold weather arrives.
How cold does it get in Michigan? The average temperature during the winter months drops to around 27 degrees Fahrenheit. This is definitely hot chocolate weather.
Part of our job at Great Dane Heating & Air Conditioning is to be sure you're prepared for winter. It starts with your home's heating, ventilation, and air conditioning (HVAC) system—schedule an inspection with us to ensure your furnace is running at peak performance. We have a few other tips to help keep your Clinton Township home cozy and warm while conserving energy and lowering your energy bill.
Money Saver
The average household in the United States spends more than $2,000 a year on energy bills, according to ENERGY STAR®. Nearly half of that amount goes to heating and cooling.
If it's within your budget, consider replacing equipment that's over 15 years old. A new furnace, water heater, or air conditioner not only runs more efficiently (lowering your energy bill) but also helps you avoid unforeseen costly repairs.
Warm Enough?
Dialing down your thermostat 10 to 15 degrees before you go to bed will help you save about 10 percent a year in energy bills. Lower it just enough to stay comfortable and sleep soundly, knowing you're saving money through the night.
The same goes for your water heater: keep it set at 120 degrees Fahrenheit to help lower your energy bill.
Curtains and Cardigans
If you're looking for a way to naturally warm up your house, open blinds and curtains during the day to allow in the sunlight. Just be sure to close them at night to keep out the cold.
Bundle up! We love our sweaters in Michigan, along with our sweatshirts and hoodies. Before turning up the thermostat in the winter, try wearing an extra layer of clothing around the house. Doing so will save you money.
Insulate
Adding insulation in your attic, unfinished basement, and crawl spaces is a surefire method to improve your home's energy efficiency. Along those lines, be sure your windows and doors are properly sealed to prevent leaks and drafts.
While you're at it, consider purchasing an insulation blanket for your water heater. Insulation blankets, which are relatively inexpensive and easy to install, can save you up to 17 percent on your energy bills. If the tank is warm to the touch, that means heat is escaping.
Lights Matter
You've probably heard about LED (light emitting diode) bulbs, but did you know they use 75 percent less energy and can last 25 times longer than incandescent lights? They're a great choice to light up your house on a dreary winter day.
LEDs are especially popular during the holiday season, mainly because they're harder to break and they use far less electricity than a conventional light bulb. Plus, they create less of an impact on the environment compared to incandescent bulbs. It's enough to make anyone feel jolly.
Fireplace Tips
Michigan homeowners love their fireplaces, especially in the winter. If you own a fireplace, be sure to keep your damper closed unless a fire is burning. Keeping it open when not in use is like leaving a window open—the warm air will go right up the chimney.
If you never use your fireplace, you'll want to plug and seal the chimney flue. Otherwise, you're allowing cold air to seep into the house.
Give Us a Call Today
If you're interested in learning about other helpful tips to save on energy bills during our Clinton Township, winters, call Great Dane Heating & Air Conditioning at 586.790.2604 or request service online. We'll gladly send out one of our trained professionals to thoroughly inspect your home.