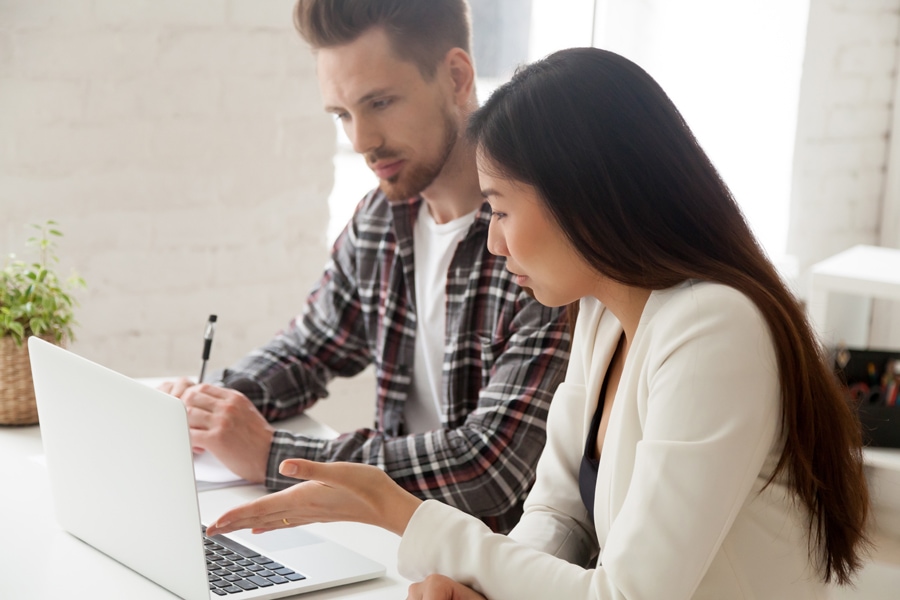 Are you searching for a brand new air conditioning (AC) system for your Clinton Township home? Maybe it is time for a replacement, or you want to spend less on utilities by upgrading to something better.
Making a decision on the best heating, ventilation, and air conditioning (HVAC) system for your home doesn't have to be complicated. Great Dane Heating & Air Conditioning is here to help. We are proud to be your trusted source for comfort!

Whether you're looking for a new heating and cooling system, want to improve your Michigan home's indoor air quality (IAQ), or add a zone control system for greater control over the temperature in your home, our professionals can assist. We are here to enhance your environment!
What to Consider When Purchasing Your New AC
When deciding on a new air conditioning system, here are several factors to consider:
Your home's square footage and capacity of the unit
You need an air conditioning system with the capacity to cool your entire home. Consider the square footage of your home and whether or not you plan on making any changes, such as finishing a basement, converting your garage, or adding an addition. Your new air conditioning system needs to compensate for the extra space.

An air conditioner too small for your home will struggle to keep your home cool—and a system too big will cycle frequently and waste energy, resulting in higher cooling costs.

Not sure how to figure out which air conditioning system is the right size for your home? Be sure to speak with one of our Great Dane Heating & Air Conditioning experts! We will take your home's square footage into account and recommend the best system for you. Just call us!

The windows in your home
Your windows can significantly impact the efficiency of your air conditioning system and be a source of energy loss.

The number, type, age, and condition of the windows throughout your home are important to consider. Whether your home could benefit from a smaller or larger air conditioner is dependent on these factors. You don't have to figure it all out on your own—leave it to our experts!
Speed level of the air conditioning unit
Air conditioners operate at different speed levels. There are single-stage, two-stage, and variable speed air conditioning systems.

Single-stage air conditioners run at one speed only—they are either turned on or turned off. If your home is on the smaller side and has only one level, this could be an ideal option.

Two-stage systems can operate at a high or low speed, with higher levels designed for hotter days and lower levels for milder temperatures. Is your home two or more stories? Are you dealing with uneven temperatures? If either of these is true, a two-stage air conditioning system could be right for you!

Variable speed air conditioning systems are the most efficient. These systems run continuously and can cool your home even when your thermostat is set to a higher temperature.

If you aren't sure how to decide which stage air conditioner will best suit your needs and the needs of your home, speak with our professionals. We can help you make an informed decision.

Energy efficiency
Are you considering upgrading from your current AC system to a model that offers greater energy efficiency? Opt for a system with a higher seasonal energy efficiency ratio (SEER) rating.

SEER ratings measure the efficiency of an air conditioner. Any air conditioner with a SEER rating of 14.5 or higher is considered energy efficient, but the higher the rating, the more efficient the system is. Reduce energy use and expenses by selecting an air conditioning model with a high SEER rating.

Newer systems built today are more efficient than equipment designed over a decade ago. Even if you don't aim for a system with a higher SEER rating, you can still enjoy improved energy efficiency by replacing an outdated system with a newer version.

According to ENERGY STAR®, you can save anywhere from up to 40 percent on your monthly cooling expenses by replacing an aging air conditioner.

Do I Need to Replace My Air Conditioner and Furnace at the Same Time?
Replacing your air conditioner and furnace at the same time will save you money on installation. You likely had these two different systems installed together originally, and the service life of both is the same—an average of 15 years with routine maintenance.

If one system is being replaced due to age, you should also replace the other. You want both systems to operate efficiently. If you only replace one system, one will run better than the other, and you won't get to enjoy the benefits of year-round energy efficiency.

Plus, both will now have a warranty for the same period of time.
Install Your HVAC Today
Whether you are still trying to figure out which air conditioning system is best for your Clinton Township, MI, home or are ready to get started with the installation, Great Dane Heating & Air Conditioning is here for you! Let us help with your heating and cooling needs. Call us today at 586.790.2604 or request service online.