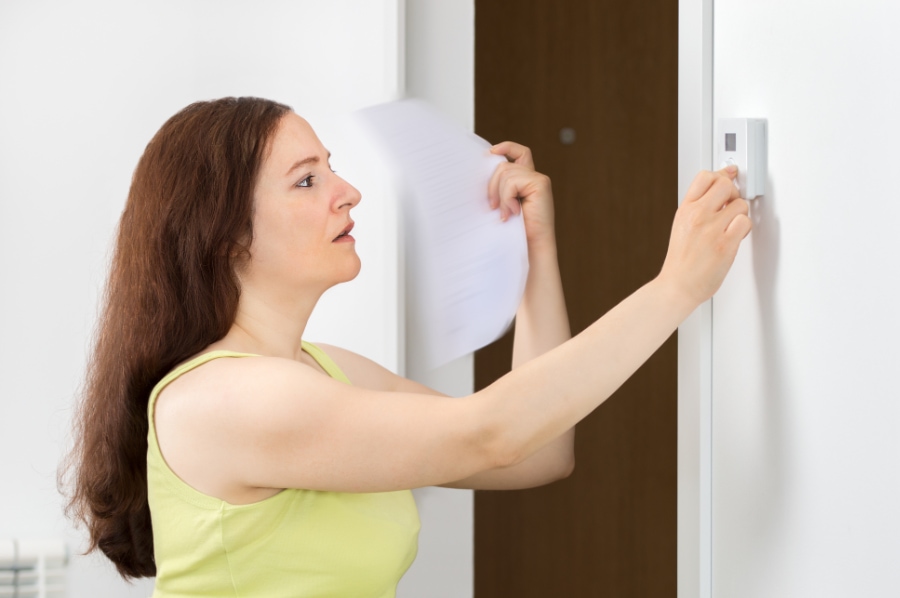 When you think of a central air conditioning (AC) system, you're probably thinking of a split-system air conditioning unit. If you take care of your air conditioning system, it will take care of your cooling needs for roughly 15 to 20 years.
Around this time, you may notice increasing problems with your system that may signal it's time to replace your unit. Newer models are more energy efficient, helping to defer the purchase and installation price with lower monthly utility bills.
Our professionals at Great Dane Heating & Air Conditioner are ready and waiting to help you evaluate your current system and see if it's time to buy a new split system or maintain your older one.
Definition of a Split-System Air Conditioner
A split-system air conditioner refers to an air conditioner that has both indoor and outdoor components. A condenser component includes your air conditioner's compressor and operates outside your home.
After heat is removed from your Clinton Township home, it comes to this portion of the air conditioning system to be released outside. The air conditioning coils stay inside your home and expand the coolant, which then absorbs heat from the inside of your home to make it feel cooler.
Both the indoor and outdoor components of a split-system air conditioner must cooperate to run efficiently. If one or the other breaks down and requires replacement, it is best to replace the entire system for maximum performance and efficiency. Resist the urge to only replace the broken component; it may cost you more in the long run.
What a Split-System Air Conditioner Is Not
Other popular air conditioning systems should not be confused with a split-system air conditioning system. You may have an air conditioner that sits in a window and cools a single room or isolated space. Although these window units are both inside and outside your home, they are not the same as a split-system air conditioning system.
Small ductless heat pumps are another air conditioning option. These are typically called mini splits, and they can cool smaller spaces or individual rooms. They are also different than split-system air conditioners.
And, finally, some air conditioning systems have a condensing unit and an evaporative coil unit together in one cabinet. This is known as a packaged air conditioning unit.
Is Now the Time to Replace Your Split-System Air Conditioner?
Many things factor into the decision on whether to replace your air conditioning system with a split-system unit.
If you have a window unit or a ductless system that is not keeping you cool enough, a new split-system air conditioner may be a good option. Likewise, if your current split-system is more than a decade old or is racking up repair bills more frequently, it may be a good time to make the investment.
New split-system air conditioner models are more efficient than old models. One way you can measure efficiency is by researching the Seasonal Energy Efficient Ratio (SEER) scores. High-efficiency models may score above 21 while older systems may be as low as 6.
Talk With Our Professionals
Before deciding on how to proceed in your Michgian home, give our heating, ventilation, and air conditioning (HVAC) professionals a call. Our highly trained and North American Technician Excellence (NATE) certified technicians are well versed in all makes and models of split-system air conditioners as well as in other cooling options.
Our team can also inspect your current system and see if it's in good working order. A cleaning, inspection, and tune-up are much less expensive than replacing an air conditioning system. Our professionals have years of experience in the pros and cons of repair versus replacement.
If you have questions or are seeking more details about a split-system air conditioner, call our team at Great Dane in Metro Detroit. We want to help you make the smartest decision for your home and family. Call us at 86.790.2604 or request service online today.