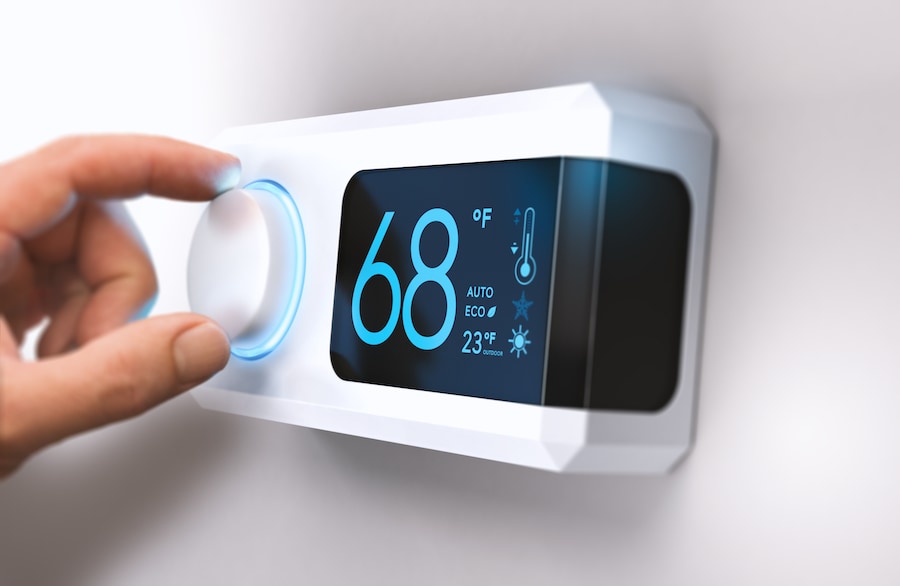 Do you have a sunroom in need of extra heating or cooling? Or do you have a hard time getting the upstairs floor of your Macomb Township home to the same temperature as the main floor?
The perfect solution is adding a zone control system!
By installing zone controls throughout your Michigan home, you can adjust the temperature of different areas of your home without affecting the temperature in other parts. That's right—you'll be able to individually control the heating and cooling of any zone you choose, and it won't cause the rest of your home to get too hot or cold!
At Great Dane Heating & Air Conditioning, we are committed to helping you transform your home into a comfortable environment. We are zone control experts and can work with you to create a custom plan to ensure your entire home is cozy.
Turn to our professionals for the heating, ventilation, and air conditioning (HVAC) services you deserve. We offer solutions that work and will keep you satisfied for many years to come! 
What Exactly Is a Zone Control System?
A zone control system—also referred to as a multi-zone HVAC system—is specifically designed to help you individually control the temperature of specified areas, or zones, of your home. You can zone a single room or an entire floor.
Which Areas Should I Designate As Zones?
Think about areas of your home that could use additional heating and cooling support. Add comfort to your converted garage or renovated attic by turning it into a zone. Homes with multiple floors, large windows, high ceilings, or slab foundations are good candidates for zoning.
For optimal comfort, turn every room in your home into a zone, and you'll enjoy being able to set the temperature to your personal preference no matter where you go!
How Does a Zone Control System Work?
Our Great Dane Heating & Air Conditioning professionals will install mechanical dampers in your air ducts. These will work as part of your zone control system and open or close according to how you set the temperature.
Each zone has a thermostat that connects to a central control panel. You can adjust the temperature in any part of your home from the control panel.
Did you know more than half of the average home's energy usage is from space heating and air conditioning, according to the U.S. Energy Information Administration (EIA)? With a zone control system, you can better manage your energy use, resulting in significant savings on your monthly expenses!
What Are the Main Advantages of a Zone Control System?
There are several benefits of installing a zone control system in your home. You'll enjoy the following:
Control over the temperature in each zone
Targeted heating and cooling
Decreased energy usage
Reduced utility expenses
Enhanced comfort
Installing Your Zone Control System
When our Great Dane Heating & Air Conditioning professionals install a zone control system in your Macomb Township home, you can expect top-quality results. Our seasoned and knowledgeable professionals will arrive ready to improve your home's comfort.
We pay attention to every detail and work hard to ensure you are 100 percent satisfied with the level of heating and cooling throughout your home. Get started on optimizing your indoor comfort today!
Ready to Add Zone Controls to Your Home?
Great Dane Heating & Air Conditioning is always here to help address any needs and concerns you have about the heating and cooling inside your Macomb Township, MI, home. Whether you're looking to install, replace, repair, or maintain a zone control system or have another HVAC need, we are ready to assist. Give us a call today at 586.790.2604 or request service online.