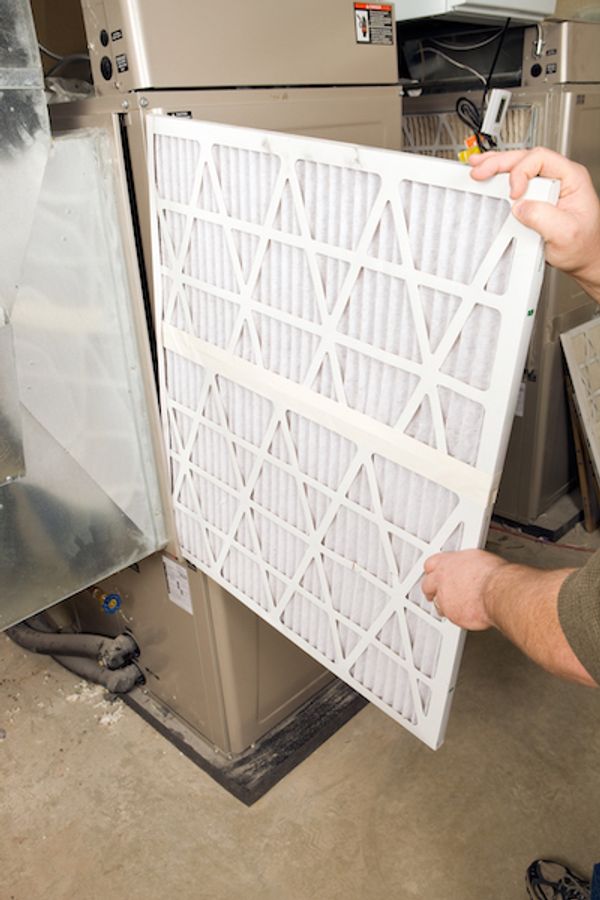 The ideal time to tune up your furnace is in the fall before you begin using it.
A fall checkup gives you time to discover and remedy problems, clean components, and tweak efficiency before the heating season starts.
If you forgot to schedule maintenance last fall, you can wait another six months and start fresh in September or October. However, your comfort may be on the line as winter winds down. Are you sure your furnace will continue to work until spring without needing repair, without breaking down? Are you willing to take the risk?
Let's face it, this is Michigan, where snowfall, accompanied by thunder, lightning, gusty wind, and freezing temperatures, had our furnaces working overtime the first weekend of March. With overnight lows forecast in the 30s through much of April, there is plenty of heating season left.
Consider scheduling maintenance to ensure your furnace keeps you comfortable and safe through these waning months of winter in Clinton Township. Let our qualified pros at Great Dane Heating & Air Conditioning give your furnace a little TLC.
No matter what time of year, preventative maintenance will put your mind at ease and ensure your heating, ventilation, and air conditioning (HVAC) equipment is in top condition.
Can You Skip Annual HVAC Maintenance?
We do not recommend neglecting your furnace, even if you feel confident it will operate without a breakdown over the winter. Failing to maintain your equipment may void your manufacturer's warranty. Before you ride out the remaining winter days without a furnace checkup, read your warranty.
If your furnace starts, heats your Clinton Township home, turning off at the desired temperature throughout the day without issues, you might assume it does not need a tune-up. Just because your furnace operates consistently does not mean it is efficient. Rising utility bills suggest that your HVAC equipment uses too much energy to heat your home.
Cleaning, lubricating, and tweaking furnace components can improve efficiency. When your furnace runs efficiently, it uses less energy and saves money.
Maintain Your Safety
An annual tune-up includes a safety inspection. Our expert technicians at Great Dane Heating & Air Conditioning will check your smoke and carbon monoxide (CO) detectors and ensure your heating system is not leaking toxins into your living space.
According to the Centers for Disease Control and Prevention (CDC), more than 400 Americans die from unintentional carbon monoxide poisoning not caused by fire. More than 100,000 individuals visit the emergency room, and more than 14,000 are hospitalized because of carbon monoxide exposure.
Need an HVAC Maintenance Reminder?
Our Customer Care Program reminds you to schedule preventative maintenance in the fall. The three-tier program offers priority scheduling, labor and parts guarantees, and repair discounts. Our basic tier offers a 40-point heating system checkup. Our top plan includes a 65-point inspection.
Make Preventative HVAC Maintenance a Priority
Our experienced technicians at Great Dane Heating & Air Conditioning can take the guesswork out of the heating season. After we inspect and clean the furnace in your Clinton Township, MI, home, you can be sure it will operate safely and efficiently throughout the winter. Call us at 586-200-4536, or request service online.