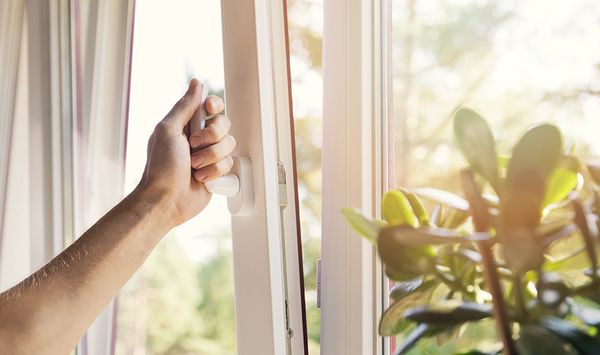 The air you breathe outside your Clinton Township home could be harmful to your health.
In its 2023 "State of the Air" report card, the American Lung Association notes more than 1 in 3 Americans live in areas that earned an "F" for poor air quality.
The same report card gives a failing grade to Macomb, Oakland, and Wayne counties in Michigan.
You might not be able to control the air you breathe outdoors, but you can improve the environment inside your home. Great Dane Heating & Air Conditioning has a few practical indoor air quality (IAQ) tips you might want to consider this summer.
3 Ways to Improve Indoor Air Quality
Great Dane HVAC believes in educating our pet-loving customers so they can make informed decisions about their comfort and safety. We always aim to please!
Trap airborne particles. Your HVAC filter is your first line of defense against polluted air. It can trap airborne particles before they have a chance to circulate throughout your home. Follow the manufacturer's recommendation on how often to replace or clean your HVAC filter. Change it more often if you have furry pets or other respiratory triggers. Household cleaners, solvents, pesticides, paints, and many other chemical products can emit hazardous gases called volatile organic compounds (VOCs). Store these products in a safe place to avoid breathing in dangerous fumes. Install an air purification system! Our REME HALO® whole-home in-duct air purifier kills up to 99 percent of bacteria, mold, and viruses. It reduces sneeze germs by 99 percent before a sneeze can reach three feet.
Say no to mold. Michigan summers tend to get hot, soggy, and muggy, creating the perfect storm for mold growth inside your home. On the outside, clean your gutters, allowing water to flow through downspouts and away from your home. Indoors, repair those pesky plumbing leaks. Nobody likes a drip! Put up a clothesline in the backyard for your wet laundry. You'll reduce indoor moisture and lower your energy bills. Pets are great, and so are plants. But if you have an abundance of houseplants, move some of them outdoors in the warmer weather. Too many indoor plants can lead to excess moisture. Great Dane Heating & Air Conditioning can install an ultraviolet (UV) germicidal light to prevent mold from growing in your HVAC drain pan and coils. We also offer whole-house dehumidifiers to help you maintain a comfortable humidity level indoors.
The secret to fresh air. Open windows whenever possible to air out your home. A cool breeze goes a long way toward dissipating those household cooking odors and other VOCs. Just be mindful of the pollen count if you have allergies. Opening windows early in the morning or later in the evening can help avoid outdoor humidity. Do you have an exhaust fan in your kitchen? Run it to remove fumes when you are cooking. You can also consider running a portable fan or opening the windows slightly. An Energy Recovery Ventilator (ERV) allows for round-the-clock comfort. An ERV works with your HVAC system to exhaust stale air as it preconditions and dehumidifies air drawn from the outdoors. These devices are truly a breath of fresh air! Your air conditioner also improves indoor air quality by controlling the temperature and removing excess humidity. Schedule a tune-up before the hot weather hits to ensure you get the best performance from your AC equipment.
Call the Air Quality Experts Today!
Great Dane Heating & Air Conditioning has a team of air quality experts ready to add comfort and cost savings to homes and businesses Clinton Township, MI, and all the surrounding areas. Call us today at 586.265.2505 or request service online, and let us know how we can help you with your next project.