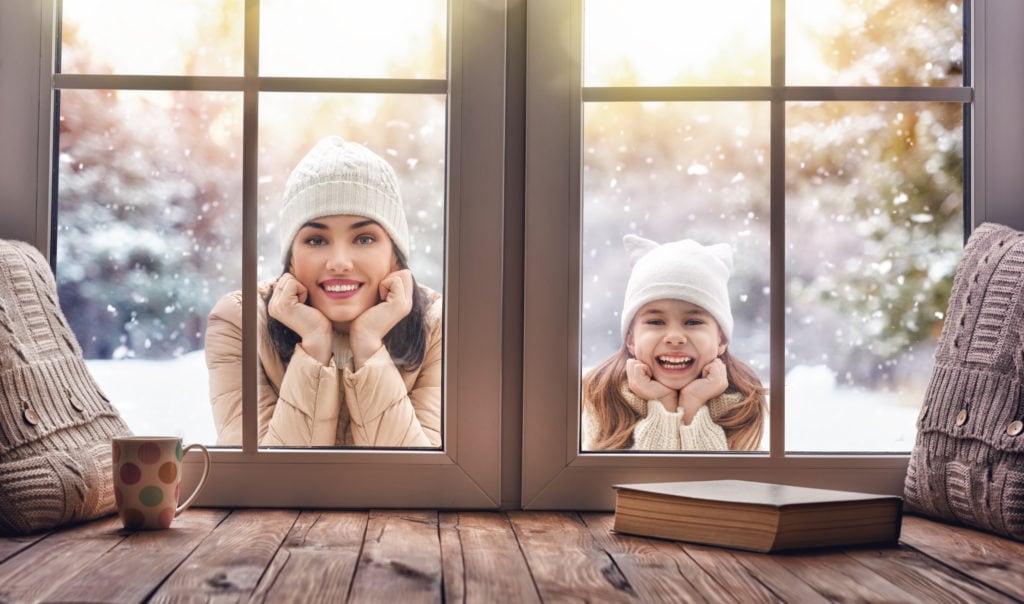 We've all enjoyed this warm fall, but as December looms, Michiganders are prepping for another chilly winter. As the temperature drops, it can be tempting to crank the heat to stay warm — until you get your first heating bill!
Thankfully, there are ways to lower your heating bill while still keeping your house warm. With some elbow grease and a little know-how, you can trim your heating bill to keep your wallet happy too. Below are some easy steps to lower your heating expenses this winter:
● Check your doors. If the weather stripping on your doors is worn or cracked, it's worth replacing. This may be required as frequently as every 2 or 3 years, but it's worth it for the energy savings. Additionally, make sure your door thresholds are adjusted properly. If you can see daylight coming in under the door, warm air is slipping outside. Many door thresholds have several screws you can turn to adjust the height. Make sure you have a snug fit to keep as much heat in as possible!
● Cover windows with a plastic film. Did you know that about 25% of heat loss in homes comes from windows? With this in mind, they're a great place to go for savings on your energy bill. This plastic film is inexpensive and can be easily applied over windows or patio doors, and can save you as much as 14% on your heating bill.
● Get a new thermostat. Unless you're having problems with your old one, you've probably never thought about upgrading your thermostat. However, newer models are programmable so that they can automatically raise or lower temperatures in your home. As such, you can program the device to automatically lower the temperature 10 or 15 degrees for hours at a time. This is great for when you're away at work or bundled up in bed at night.
● Get a furnace tune-up. A furnace tune-up includes an inspection, important maintenance, checking for harmful gas or carbon monoxide leaks, and a close look to see if any parts are in need of repair or replacing. Many furnace warranties actually include tune-ups, meaning you can get one for free.
● Take advantage of the sun's heat. While it may be frigid outside, the sun can still heat your home considerably. Use blinds or drapes strategically– open them during the day to let light in, and close them at night. Consider trimming trees or bushes that block sunlight, especially on the south side of the house where you'll get the most sun.
Are you looking to prepare your heating system for another Michigan winter? Give us a call at Great Dane HVAC! Our friendly service experts are standing by to assist with any questions or concerns you may have. Call us today!