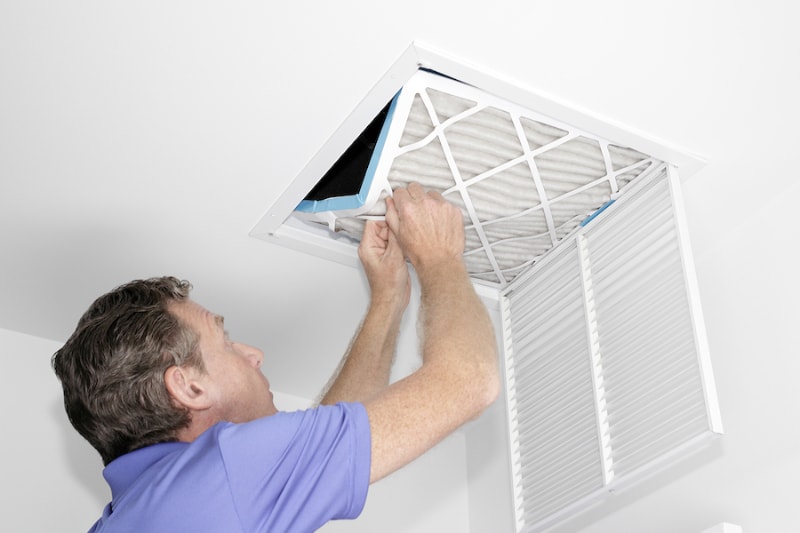 Is it necessary to change the furnace filter in your Clinton Township home? You may wonder if doing so makes any difference at all—the truth is, it does!
Maintenance provides several benefits, like allowing your furnace to function efficiently, which is something any homeowner wants. Taking proper care of the furnace in your Michigan home includes replacing your furnace filter.
Here at Great Dane Heating and Air Conditioning, we are always happy to assist with any of your furnace needs—all the way from installation and repairs to maintenance and questions on how to continue taking proper care of your furnace.
Importance of Changing the Furnace Filter
Your furnace filter should be replaced (or cleaned if it's reusable) every one to three months. This is an essential part of properly maintaining your furnace for a number of reasons, such as:
Optimizes Indoor Air Quality
Over time, your filter accumulates dust and debris, which will promote poor indoor air quality (IAQ). If you don't replace or clean the filter, you will ultimately end up breathing in all the excess pollutants when the air passes through the dirty filter and circulates throughout your Clinton Township home.
Another important reason to routinely change or clean your furnace filter is it will help your furnace reach its full service life. A dirty filter can restrict airflow, resulting in your furnace overworking itself to the point where it can overheat and shut down completely.
You may notice lower utility bills as a result of your furnace working more efficiently with a replaced or cleaned furnace filter than it would with a dirty, clogged filter.
Reducing your energy usage even by the smallest amount could be beneficial. After all, the US Energy Information Administration (EIA) states energy consumption in Michigan households is 38 percent greater than the average home in the United States. To help keep your energy usage in check, be sure to take the simple action of replacing or cleaning your filter as needed.
How to Replace or Clean Your Filter
To replace or clean your furnace filter, begin by turning off the furnace. Then, locate where the service panel is and remove the filter carefully by sliding it out.
If this is your first time replacing a disposable furnace filter, be sure to look at the size requirements, which can be found on the existing filter or in your manufacturer's manual. Once you have the correct size, simply slide in the new furnace filter.
For furnaces with a reusable filter already in place—or if you are interested in switching to a washable filter—clean the filter carefully instead of getting rid of it as you would with the disposable version. You can clean the reusable filter by vacuuming or brushing off the debris, and then by washing it by hand in warm running water or by using the sprayer in your sink if you have one.
Choose the Right Filter
When you're routinely changing your filter, be sure to buy the right one for your heating, ventilation, and air conditioning (HVAC) system. The MERV (minimum efficiency reporting value) rating listed on the filter measures how effective it is at capturing airborne pollutants. A higher MERV number means your filter can capture smaller contaminants—even microscopic airborne particles that can carry viruses.
Selecting the correct filter is just as important as replacing it. Don't automatically choose the highest-rated filter, thinking a higher rating equates with a better filter. Depending on the design of your HVAC system, a filter with a high MERV rating can interfere with the airflow and ultimately cause problems for your equipment.
Don't Forget About Furnace Maintenance
In addition to replacing or cleaning your furnace filter, you should also schedule furnace maintenance with our Great Dane Heating and Air Conditioning experts at least once annually. For optimal efficiency and to reduce the risk of serious, more expensive repairs, taking good care of your furnace is critical.
You wouldn't skip regularly changing your car's oil, and you certainly shouldn't let your furnace go without the appropriate care it needs to function best.
Our Great Dane Experts Can Provide the Furnace Maintenance You Need
For all furnace installation, repairs, and maintenance needs, turn to our Great Dane Heating and Air Conditioning professionals. Ensuring your furnace is in good working condition throughout the winter here in Clinton Township, MI, is essential—so let us get your heating system in great shape! Call us today at 586.790.2604 or request service online.