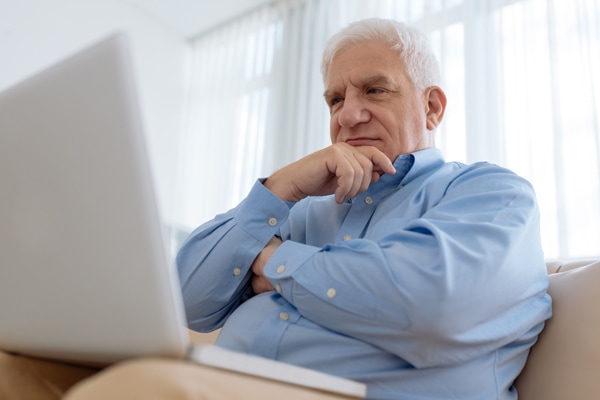 Is the furnace in your Clinton Township home running nonstop? Don't stress—this occurrence happens in many households here in Michigan, but it can typically be corrected. All you have to do is investigate the cause and troubleshoot accordingly.
At Great Dane Heating and Air Conditioning, we can guide you through the process to help you get your furnace working the way it should! Give us a call to have one of our furnace experts perform a proper inspection and take care of any issues for you. After all, winter is practically here—you don't want your furnace to overwork itself to the point where your heating system isn't working properly.
Four Reasons Your Furnace Is Running Nonstop
Here are four reasons that could explain why your furnace is continuously running:
1. There's a problem with your furnace fan limit switch. If your furnace won't stop running, one possible reason is there's an issue with your fan limit switch. This is a critical component of your furnace because it helps your thermostat work with the blower to provide heat. When you raise the temperature on your thermostat to heat your home, the limit switch signals the blowers to turn on and provide warmth with the help of the heat exchanger.
A problem with your furnace fan limit switch could require assistance from one of our Great Dane Heating and Air Conditioning professionals who can properly assess and resolve the issue for you. If there does not appear to be an issue with your fan limit switch, there are other reasons that could explain why your furnace is running nonstop.

2. Your thermostat has the fan set to On. If you don't find any issues with the fan limit switch, the problem may still be due to an incorrect setting, except it may be on your thermostat instead.
If your thermostat is set to On instead of Auto, the fan is being signaled to continue running—regardless of whether your furnace is producing heat or not. All you need to do is switch this setting to Auto, and the fan will only run during the heat cycle.
3. The temperature is set too high. Setting the temperature too high could result in your furnace continuing to run the blower in an effort to maintain the set temperature inside your Michigan home, which could cause it to run nonstop if the weather is particularly cold out. If it's bothering you, try lowering the thermostat to see if the blower stops.
If the blower stops when you lower the thermostat, the temperature you originally set was likely prompting the blower to run nonstop and there is nothing wrong with your furnace. Lowering the temperature on your thermostat can even save you money as a result of reducing your energy usage.
Setting the temperature in your home lower by as little as 7 degrees Fahrenheit could help you save up to 10 percent on heating costs, according to the US Department of Energy (DOE). You don't have to drop the temperature too low to save on these costs either. 
For example, try setting the temperature to 68 degrees Fahrenheit while you're at home during the day, but lower it in the evening when you're sleeping—or when you don't plan on being home for an extended period.
4. You haven't cleaned or replaced the filter. A dirty furnace filter could explain why your furnace won't stop running. When you don't replace or clean your filter, an accumulation of dust, dirt, and debris lingers. This restricts airflow, which is why the fan continues to run. It's making your furnace work harder to keep up.
Not only will you have your furnace running nonstop, but you will also have poor indoor air quality (IAQ) and breathe in the excess left on your filter. Simply clean or replace your furnace filter, and you should notice the blower stop. Plus, you will improve your indoor air quality.
You Can Always Depend on Great Dane for All Your Furnace Needs
Whether you are looking for ways to improve the efficiency of your furnace or you have a heating problem, our Great Dane Heating and Air Conditioning experts are here for you in Clinton Township, MI, to provide support. We want to ensure your furnace is able to perform to the best of its ability. Call 586.790.2604 or request service online so we can properly assist.