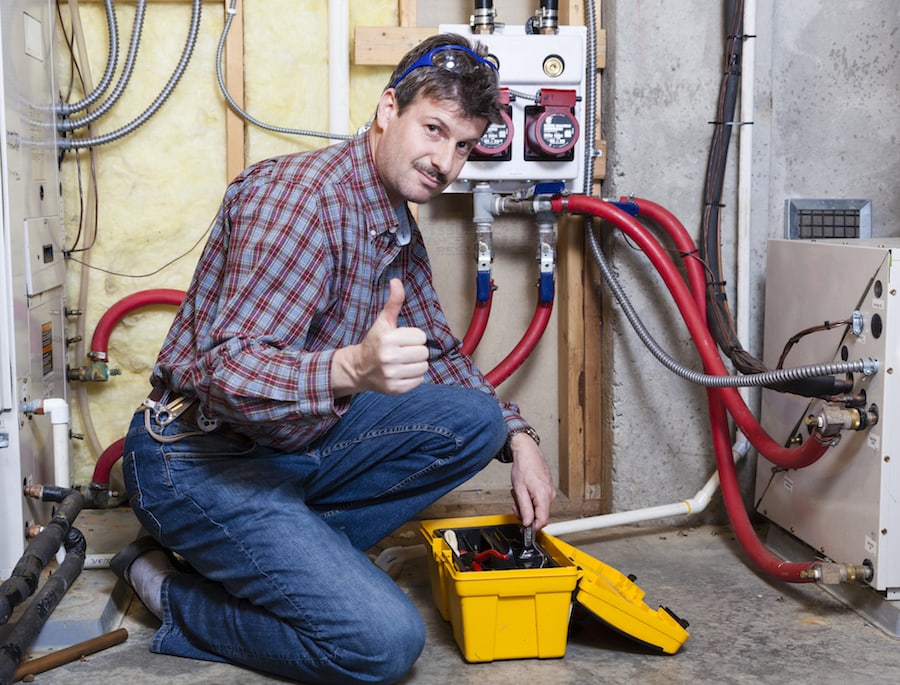 Looking for an HVAC specialist with the right credentials? See if they are NATE Certified!
NATE stands for "North American Technician Excellence." Card-carrying members have taken a series of exams to show that they meet top-tier industry standards.
The road to NATE Certification is not an easy journey. The core and specialty exams are rigorous. Each year, a substantial number of technicians end up retaking them before passing.
There is no legal requirement to be NATE Certified, so some technicians may choose to skip the program altogether. There are certainly quicker ways to work in the industry—like taking a short refrigerant disposal course mandated by the US Environmental Protection Agency (EPA). 
However, many heating and cooling employers prefer or require NATE Certification, particularly for higher-skill positions. Once a specialist takes an exam, they are certified for life. Still, they may work to obtain certification in other areas or towards more advanced titles.
You can be confident that only the most qualified professionals will come to your home whenever you call Great Dane Heating & Air Conditioning. Our team is pleased to celebrate more than 20 years serving southeast Michigan. From our desk in Clinton Township, here are five ways our NATE-Certified specialists can offer you superior service: 
Safety First
Structural and safety problems can sometimes take years to present themselves—that's why it's important to get it right the first time. Technicians who take the CORE and SPECIALTY exams must show a detailed understanding of regulations and safety practices. When you hire a NATE Certified specialist, you can rest assured their handiwork is safe and built to last.
Pinpoint Problems Fast
If your AC starts blowing hot air this summer, you need a quick fix. The last thing you want is a technician who stares at it, dumbfounded, before referring you to another professional. NATE Certified specialists who take the CORE and SPECIALITY exams know how to identify and fix HVAC problems with ease.
Experience Counts
The SPECIALTY exams train technicians in specialized areas of heating and cooling. Installation techs can install or replace HVAC systems. Service techs specialize in maintenance—keeping your system up to code and restoring its condition. Both the specialty and service title comes with an area of concentration, such as heat pumps, air conditioning, or natural gas furnaces. 
HVAC Professionals
HVAC specialists who oversee and design large projects need a breadth of knowledge and years of industry experience. The SENIOR LEVEL EFFICIENCY ANALYST certificate puts these skills to the test. This is the highest-ranking credential NATE offers, reserved for professionals who have at least two certifications in every SPECIALTY category. They are adept at creating large-scale designs. They can use advanced math and science to determine energy efficiency, indoor air quality, and more. Specialists with this certification are qualified to be managers and project overseers. 
Let Our HVAC Experts Help You Today!
Great Dane Heating & Air Conditioning has a team of dedicated professionals who are ready to lend you a hand. With summer just around the corner, this is a perfect time to schedule maintenance for your air conditioner or consider a replacement if your system is 10-plus years old. Our Clinton Township, MI, office is just a phone call away at 586-790-2604. You can also request service online.