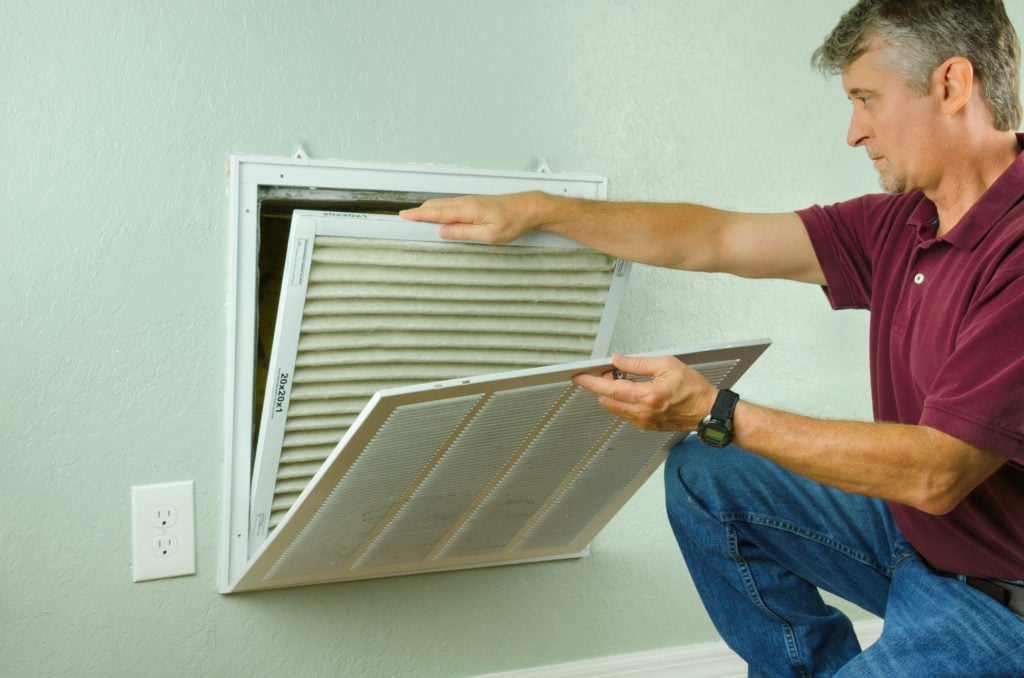 The HVAC in your home is a complex, integrated system. We have written before about Four Signs You Should Call a Repairman. If your HVAC system has a problem, you definitely need to call a repairman. But there are many DIY items of preventative and ongoing maintenance that will lead to improved efficiency. An efficient HVAC system will last longer and your utility bills will be cheaper! Here are four DIY tips for improved HVAC efficiency in your home.
Start Outside
When you think about your HVAC system, your first instinct might not be to start outside. However, your external condenser is a key part of your overall HVAC system. This outside unit works just as hard as the internal components of your system. Make sure to clear out dirt and debris from the condenser. Then clear the space around your external unit. Overgrown grass, weeds, or other landscaping items will restrict the airflow around your condenser, which reduces the efficiency of your HVAC.
Change Your Air Filters
Once you have things taken care of outside, move inside. Make sure to change your air filters on a regular basis. Again, this impacts airflow. The air filter traps dirt and debris inside, keeping them out of your air conditioner itself. If you don't change your air filter regularly, then it can quickly become clogged and reduce the efficiency of your unit. If you have multiple units in the house, make sure that you are changing each of the air filters.
Check Your Vents
There is a system of vents and returns throughout your home if you have central A/C. These are where your HVAC system pumps air into the different rooms into your home through the vents and then keeps air circulating throughout your home and the HVAC system through the returns. Unfortunately, some people block these items with furniture, rugs, or other items. Again, this compromises the overall airflow, which reduces the efficiency of your HVAC system. Instead, open your vents, make sure everything is clean, and that nothing is blocking them. You'll also want to clean your returns and make sure they have plenty of room for improved efficiency.
Let Mother Nature Help
Finally, let Mother Nature help your HVAC system. Your system's goal is to regulate the temperature in your home and keep you comfortable. In the summer months, your A/C keeps things cool. In the winter months, you want to stay warm. One key for improved efficiency is to use drapes and blinds to help your system. During summer months, keep drapes drawn and blinds closed so that your A/C doesn't have to work overtime against the sun! In the winter months, throw those blinds open and let that natural warmth come in. This is a smart way to help improve the efficiency of your system.
All of these are DIY tips, but you don't have to do them on your own! Great Dane HVAC offers maintenance plans to help your system stay in top working condition. Plus, we're always here if you need a major repair or are considering upgrading your HVAC system.