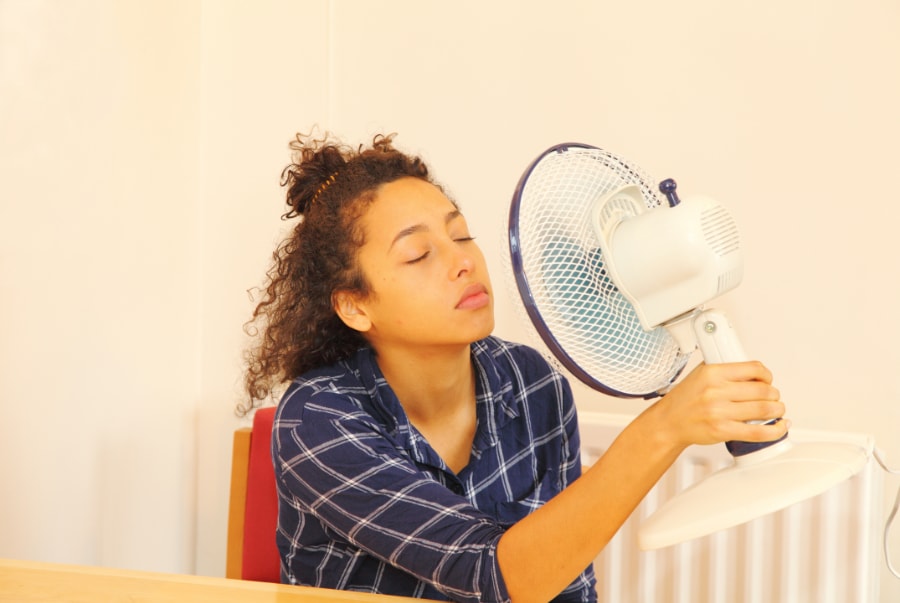 Many things in life are difficult to know. Do you know when to switch jobs? If your date is "the one"? Which used car is the best deal? However, when it comes to deciding whether or not you need a new air conditioner (AC), there are some telltale signs which can help you make that decision. Our team at Great Dane Heating & Air Conditioning has put together some clues to help you know when it's time to make the big switch in your Clinton Township home.
Clue One: Your Air Conditioner Is a Decade Old
Although fine wines get better with age, air conditioners generally do not. The average life span of most air conditioners hovers around 10 to 15 years. Obviously, if you live in a climate with milder summers and find yourself away from home for work and play, you probably use your air conditioning system less frequently than some. As a result, your air conditioner may far exceed that average range.
On the other hand, if you experience particularly hot and humid summers, have a big family who spends a lot of time at home, and tend to invite friends and relatives over frequently, you may be running your air conditioning at a near-constant pace during the cooling season. This will tend to wear down your components faster, require more frequent maintenance, and probably mean investing in a new system in less than 10 years.
Age isn't the only factor in knowing when you need a new air conditioner, but it is an important one to consider in making the big decision.
Clue Two: You Are on a First-Name Basis With Your Air Conditioning Professional
If you have needed to call your local heating, ventilation, and air conditioning (HVAC) expert in Michigan so often that you can keep up with the life of your technician, you may know you need a new air conditioning system.
Both maintenance and repairs cost money, and the more frequently you find yourself seeking these services, the greater the chances are you should seriously consider buying a new system. Remember that although a new system requires a significant up-front investment, you will be reducing or eliminating those repair bills for several years down the road.
Surprise your air conditioning professional next time you call. Instead of asking for a service call, request recommendations on what new air conditioner model would best serve your needs.
Clue Three: You Notice Comfort Decreasing While Utility Bills Increase
If you are going to pay for an air conditioner and the ongoing bills to keep it running, you want to be comfortable. If you notice it takes a long time to cool your house down, hot or cold spots in your home, or increased humidity, your air conditioning system may not be doing its best work.
At the same time, if you notice your utility bills seem to be creeping upward despite no cost-per-kilowatt increase, that may signal a decrease in efficiency.
New air conditioners are almost always more energy efficient than old ones. According to the US Department of Energy (DOE), switching to a high-efficiency air conditioner can reduce your energy use by 20 to 50 percent every month.
Contact Us When You Know It's Time
If you are nodding your head after reading the typical clues that signal a need for a new air conditioner, it's time to give us a call. Our trained and certified professionals at Great Dane Heating & Air Conditioning are experts in all makes and models.
We can provide reliable advice on which air conditioner may best match your unique needs here in Clinton Township. In addition, our team can help size your air conditioner to both your home's space and design as well as your family's usage. Call us at 586.790.2604 or request service online today.